What to do about an "everything sucks" day
Recently I found myself spiraling into the "everything sucks" trap. You know, one of those days of overwhelm that has you feeling like a Grinch. My husband Mike and I joke that as parents we sometimes want to put ourselves into "time out."
I've learned there is power in the pause. Having brief check-in periods throughout the day allows you to redirect your attention to be a human being, not a human doing. A few quiet moments of stillness can make a huge difference to helping you regroup and approach things one step at a time instead of like a frantic crazy person.
My pause is often just closing my eyes and focusing on my breathing or it can be sipping a warm beverage with absolutely no distractions. When I've taken a time out, I can remember that not everything sucks (just a few things suck right now, and even though I feel awful right now, I won't always feel this way).
What are your strategies to cope with an "everything sucks" day? Share your thoughts in the comments below.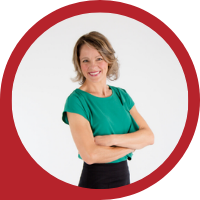 About Andrea Holwegner
CEO, Registered Dietitian, Counseling Practice Director & Professional Speaker
Andrea the «Chocoholic Nutritionist» is founder and CEO of Health Stand Nutrition Consulting Inc. since 2000. She is an online nutrition course creator, professional speaker and regular guest in the media. Andrea is the recipient of an award by the Dietitians of Canada: The Speaking of Food & Healthy Living Award for Excellence in Consumer Education....Read more