Workplace Wellness Impacts the Bottom Line
Health, nutrition, stress management and productivity are highly relevant to the success of your workplace.
a version of this article originally appeared on LinkedIn
Workplace wellness programs are more than an employee benefit: they can impact bottom line. What is a workplace wellness program?
Workplace wellness is an organized, employer-sponsored program that is designed to support employees (and, sometimes, their families) as they adopt and sustain behaviors that reduce health risks, improve quality of life, enhance personal effectiveness, and benefit the organization's bottom line.
When employee health and nutrition is not maximized, employers have higher health benefit costs and experience more employee absenteeism, safety concerns and lost productivity. Studies repeatedly show that healthier, less stressed out employees are happier, more creative and ultimately more productive.
Employees and workplaces can achieve health and productivity without guilt or complexity.
Top 5 workplace wellness benefits for your workplace:
Enhanced resiliency, work-life balance and ability to combat stress.
Increased stamina, energy and productivity for demanding workloads.
Improved bottom line related to the high costs of health benefits, medications, sick leaves, burn-out and employee turnover.
Address costly and unfavorable health concerns from biometric screening and health risk assessments such as obesity, high cholesterol, high blood pressure, diabetes, depression and other health issues.
Enhanced health confidence for your corporate team and improved wellness, safety and productivity for field workers and those that travel for their jobs.
Employees can learn to achieve health and productivity without guilt or complexity:
Achieving good health and optimal energy can be simple.
Nutrition and eating habits can have a profound impact on your overall health, wellness and stress as well as workplace productivity, safety, confidence and creativity.
Food and eating should be fun! You don't need to sacrifice your favourites to be successful.
Why should your company invest in wellness?
When employers invest in wellness they can expect a direct return on investment through boosted morale, increased productivity, reduced absenteeism and lower medical costs.
If you need help putting your goals into action we can help.  Work with one of our friendly Registered Dietitians at our Calgary office or alternatively by phone or Skype. Explore our Nutrition Counselling Programs.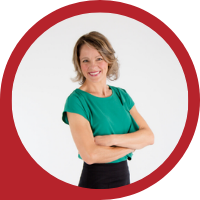 About Andrea Holwegner
CEO, Registered Dietitian, Counseling Practice Director & Professional Speaker
Andrea the «Chocolate Loving Nutritionist» is founder and CEO of Health Stand Nutrition Consulting Inc. since 2000. She is an online nutrition course creator, professional speaker and regular guest in the media. Andrea is the recipient of an award by the Dietitians of Canada: The Speaking of Food & Healthy Living Award for Excellence in Consumer Education....Read more