The Canadian Farming Industry from Farm to Fork
I recently had the privilege of attending a farm tour hosted by Farm & Food Care Saskatchewan in Saskatoon. Throughout our 2 days together, not only did I get to network with lots of Canadian Dietitians, food writers, recipe developers, curriculum developers and other fellow foodies, I had the opportunity to learn all about the Canadian farming industry and hear from local farmers themselves.   
We toured several farms (grain, egg, poultry, cattle and dairy) and walked through an egg processing plant. The purpose of this tour was to help me, as a food and nutrition professional, understand more about the farming industry so that I can share my learnings with you, the consumers. We also discussed what it means to farm sustainably while looking at pesticides, the use of GMO's and biotechnology.  
Here is a snap shot of what I learned from each area. 
Canadian Farming
Did you know that today, less than 3% of the total Canadian population have a direct connection to a farm? This is a significant decrease in the past few decades. This is what causes the missing link between our food and the land it is grown on. This is mostly due to smaller farms being incorporated into larger farms as a lack of desire to stay on the farm comes with each generation. Thus, leaving us consumers removed from the farmers.  
90% of farms in Canada are family owned and operated. There is a false impression that large corporations dominate the Canadian farming industry.  
Farms today are expected to feed anywhere from 150-180 people. This is a significant jump from the expected 8 people 150 years ago. To give you an example of the change in size of farm, in 1871 a farm could have 4 pigs, 7 head of cattle and 33 acres of cropland. In 2016 that jumped to 73 pigs, 65 heads of cattle and 483 acres of cropland.  
The farming industry has received lots of backlash in regards to its ability to farm sustainably, their carbon foot print and the use of biotechnology. To keep up with the growing population, the farming industry has had to adapt their practices and advance through agriculture technology. To do this they have looked into what it means to farm sustainably and the use of several techniques such as crop rotation, cover crops, adding nutrients back into the soil and allowing ruminant mammals to graze the fields in between cycles. You might be wondering why this is important to know. And the answer is, because it helps us understand how the advances in agriculture technology is keeping up with feeding the ever-expanding population.  
What does sustainability in the farming industry mean to you?  
To the farmers it means looking at 3 elements:  
1) the environment  
2) society  
3) economics  
Plant Science
We had a presentation by Croplife Canada on pesticides and plant biotechnology. It was discussed that pesticides are an umbrella term that covers herbicides (for weeds), fungicides (for plant disease such as rot or mold), insecticides (for insects), rodenticides (rodents) and antimicrobials/sanitizers (for microorganisms). This is important because if farmers did not use the pesticides needed on their crops, on average 40% of crops would be lost to weeds, insects and disease. This would significantly impact the food supply. Pesticides are a tool to protect the crops. They are regulated both federally and provincially. Some believe that organic farmers don't use pesticides, this is false, they do use pesticides in their operations, they just use products found naturally and nothing synthetic. The concern with organic farming is that it requires more turnover of the top soil which makes it harder to maintain the health of the soil.  
90% of fruits and vegetables in Canada, whether domestic or imported, have no trace of pesticide residues. 99.9% of fresh fruit and vegetables in Canada test well below the pesticide residue limits set by Health Canada. What this means to you as the consumer, is all fresh fruit and vegetables in Canada is SAFE to consume. If you are interested in more information, you can visit Safe Fruits & Veggies.  
When we discuss plant biotechnology, the first thing that comes to mind is GMOs. Genetically modified organisms are products of breeding processes. They have also been around a lot longer than we know. The evolution of plant breeding as seen in the picture below has given us some of the well-known vegetables we all love and consume. In fact, selective breeding has given us most of our fruit and vegetables. Another example of breeding processes is the seedless watermelon, a hybrid plant.  
Plant breeding is only one of 6 different crop modification techniques, and without these techniques our food supply would not be where it is today, and potentially unable to sustain the global population. Other crop modification techniques include:  
1) Cross Breeding – combining two sexually compatible species to create a variety with the desired traits of the parent. Ex. The Honeycrip apple gets its famous texture and flavour by blending the traits of its parents. 
2) Mutagenesis – Use of mutagens such as radioactivity to induce random mutations, creating the desired trait. Ex. Radiation was used to produce a deeper colour in the red grapefruit. 
3) Polyploidy – Multiplication of the number of chromosomes in a crop to impact its fertility. Ex. Seedless watermelons are created by crossing a parent with 2 sets of chromosomes with another that has 4 sets. The seedless fruit has 3 sets.  
4) Protoplast Fusion – Fusion of cells or cell components to transfer traits between species. Ex. Male sterility is transferred from radishes to red cabbage by fusing their cells. Male sterility helps plant breeders make hybrid crops.  
5) Transgenesis – Addition of genes from any species to create a new variety with desired traits. Ex. The rainbow papaya is modified with a gene that gives it resistance to the papaya ringspot virus.  
6) Genome Editing – Use of an enzyme system to modify DNA directly within the cell. Ex. Genome editing was used to develop herbicide-resistant canola to help farmers control weeds.  
If you want some more information on this you can look at these two websites.  
Nature Nurtured and Bio Fortified. 
In Canada, our grocery bill would be 45% higher without the use of biotechnologies according to Helping Canada Grow. The specific crop improvements you can find in Canada are corn, soybeans, canola, potatoes, apples, alfalfa and sugar beets. Did you know they are currently working on a non-allergenic peanut!  
The benefits of plant breeding innovations come in the form of improving sustainability, adapting to climate change, reducing food waste, increasing crop yield, reducing dietary challenges, reducing food costs and improved nutrition.  
Thus, it should be clearly noted that the CFIA and Health Canada have very tight regulations over our food industry and they ensure that every food that makes it onto a Canadian's plate is safe.  
Visiting the farms 
Cattle and Beef Nutrition

 
Cattle are a keystone species and play a very important role in maintaining the grasslands they graze. Did you know that the native grassland of Canada is one of the most endangered ecosystems in the world, with less than 20% of the native grasses left? I encourage you to watch the video Guardians of the Grasslands to understand a little bit more about the important role cattle play in maintaining this ecosystem. Another important thing to note about cattle, is that they graze where crops can't grow. 
92% of Canadians consume beef at least once per week. There are 7 minerals and 7 vitamins found in 100g of cooked beef, these are not added or fortified. There is concern of the saturated fat content of animal products, specifically that found in beef. Did you know that 10.4% of calories in the diet of Canadians comes from saturated fat, however nearly half of that comes from 'other foods', 23.3% comes from milk and alternatives, while only 9% comes from fresh meat? You might be surprised to know that the fat found in ground beef is 50% unsaturated fat, this is the good fat that is found in other food products like avocados, nuts and olive oil. Another interesting fact I learned is that iron is the only nutrient that is deficient in 1st world countries. 100 grams of ground beef can provide up to 20% of one's daily requirement for iron. ThinkBEEF is a great website to gather more information about beef and its important role in our diets.  
Chicken Farming
There are 2800 chicken farms in all of Canada. The average chicken farm will house 50,000 chickens in 1 barn at a time. There are very strict regulations on overcrowding and high animal care standards in place. Did you know that most farmers work with a nutritionist for feed for their chicks? This is the same in the dairy industry. Based on consumer desires the chicks are grown to 2.32kg, this roughly takes 36 days. The chicken farmer we met does not use hormones or steroids and noted that the chicks grow well due to feed efficiency. It should be noted that hormones have been banned in the poultry industry in Canada and the USA since 1969. Only 7% of all chicken and chicken products in Canada is imported. This means that it is a significant chance that the chicken you purchase from the grocery store was produced locally to you.   
Due to the avian flu we were unable to actually visit the chicken farm. Animal safety is number one.  
Star Egg Processing Plant
There are 1000 egg farms across Canada. The Star Egg processing plant in Saskatoon is a family run business that is the only federally regulated egg processing facility in Saskatchewan. They process roughly 1.5 million eggs a day from 63 Saskatchewan producers but have a distribution range to all of Western Canada. Eggs are graded on their weight and processed into packages accordingly. Did you know that the only difference between a brown and white egg is the colour of the hen that laid it? Okay, there is one more difference, the shell of a brown egg is slightly thinner than that of a white egg, but nutritionally they are exactly the same. A hen will produce 1 egg a day and about 500 in her whole life. The facility prides itself on their technology and productivity. They have a robot that helps in the processing line of sorting the eggs. All broken eggs are used for other products, meaning the waste is substantially low. If you have ever looked at an egg carton you will notice it has a best before date, this notes that after the egg is washed it is good for 45 days. But note, no eggs are ever bleached in the cleaning process. Something I was blown away by was, all grade A eggs are the same no matter the brand. Meaning, the no name brand eggs are the same eggs, and potentially from the same farm, as the eggs that are more expensive brand name eggs. The only difference is the carton they come in and the name on it. You will find a difference in not only price but also the nutritional content of an egg when it is noted as Omega- 3 or Vitamin D eggs. This is due to the feed the hen is given when producing those eggs creating a distinct nutritional profile of that egg.  Did you know that 2 Vitamin D eggs provide 100% of the daily requirements. There is also no nutritional difference between a conventional and organic egg. The difference between them is based on how the hen is housed during its laying time.  
Dairy Farming
We then visited Foth Ventures dairy farm where they milk 900 cows, 3 times a day producing 30,000L of milk per day. 
They are a well-known dairy farm in the Saskatoon area as they have a state-of-the-art Boumatic rotary parlour for milking the cows. Pretty much, it's a milking marry-go-round. The cows enter at a central location where they then ride the circle for 8 minutes, 4 –5 of those minutes it takes to milk the cow, before then exit at a designated spot. The technology this farm has allows for the efficiency and capacity of milking all 900 cows daily. The milk is tested upon pick up by the driver for any antibiotics and temperature. If anything is out of regulation guidelines the milk is discarded, that would be a huge waste so the farmers are very cautious when it comes to maintaining milk quality and standards. If you were worried about the issue last year about the 'palm oil in the cows feed impacting the butter' that was a false representation of the information. It was actually an issue with the formulations used in the processing factory. The very little amount of palm oil found in the cows feed is not enough to make that kind of impact.  
Grain Farming – Canola
The birth place of canola was at the university of Manitoba in 1974. Did you know canola comes from 'Can' and 'Oil'. One bushel of canola seed is equal to 50lb and makes about 11L of canola oil. One acre of canola will produce 30-40 bushels of canola seed. There are about 20 million tones of canola grown in Canada yearly. The crop of canola produces a pretty yellow flower. When those flowers fall off, they leave behind a pod and in that pod are the canola seeds. Once those seeds turn black, they are ready for harvesting. Each tiny seed contains approximately 43% oil. When the seeds are harvested into oil, nothing goes to waste. The remaining part of the canola seed once pressed for oil is called canola meal. This is an excellent source of protein and fed to livestock including horses, chickens, cows, sheep, pigs and farmed fish. You can also find canola meal in dog and cat food. Canola oil is found in many of the foods we eat including salad dressing, margarines, cookies, granola bars and the fishy cracker. It can also be found in non-edible products like lipstick, hand cream, soap, sunscreen, lotion and print ink. Canola oil has the lowest amount of saturated fat of any vegetable oil. It is trans fat and cholesterol free. Canola oil is high in monounsaturated fat and has omega-3 fatty acids.  
Over the generations the farming industry has had to adapt its practices to keep up with the high consumer demands and high standards placed upon them. They have evolved through advancing technology and science to support each and every Canadian, providing them with safe and nutritious foods. Like any industry or job that we don't know the fine details about, we need to enquire with the farmers themselves and the producers who provide us with our food to answer some of the burning questions society is faced with. Because just like us, they too want their animals to have the highest care possible and to produce crops year after year. They have more at stake than we do. Throughout this two-day farm tour, I learned an incredible amount about the Canadian farming industry that I did not know or fully understand before. I hope you have learned a few new things as well, as you read this post. If you still have questions, I encourage you to reach out or seek out the information to help you understand how your food goes from farm to fork. 
What's your favourite takeaway above? Let me know in the comments below! 
Want to stay up to date?
S

ign up for our newsletter and don't miss out on the latest nutrition articles and healthy recipes.
Sound Bites is a weekly nutrition newsletter that goes out to thousands of subscribers. Written by our team of registered dietitians and nutrition experts, it includes articles, videos, tips and recipes.
As a special BONUS, we'll email you our popular '51 Healthy Snack Attacks' PDF.
For more nutrition articles

and healthy recipes

, see our other blog posts

: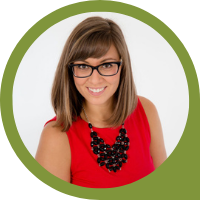 Shauna Kime
Registered Dietitian & Online Nutritionist - Weight Concerns, Women's Health, Diabetes & Meal Planning
The first thing you will notice about Shauna is her contagious optimism, energetic personality and zest. Shauna loves teaching and has a heart full of compassion and empathy for helping clients work through health concerns. Shauna specializes in healthy cooking, diabetes, cardiovascular health, weight concerns and womens health. Read more