Healthy Pantry Snacks And Staples
COVID-19 Food Planning For a Healthy Pantry
Despite the global Covid-19 pandemic that has everyone scrambling to grocery stores to stock up on the 'essentials' it is always a great idea to have a well stocked healthy pantry. Often a pantry is there to help provide support items for the 'main event' such as sauces, spices or canned goods. However, did you know that if you have a well stocked healthy pantry you can make a balanced meal or majority of a balanced meal anytime?
Firstly, I always recommend people to 'take stock' of what they have in their pantry. If you are like my grandma and have NO CLUE what ancient items you have in the very back corner then I recommend you start here. Pull everything out onto the counter or on your kitchen table and start a written list (either with pen and paper or on a smart device).
Organize your healthy pantry to do list
Separate like items – put all carbs, protein sources, sauces, veggies, baking items etc. in their respected piles
Look at the date of each item and organize them from newest to oldest ** see below about dates on food items
Organize your pantry with easy access to those items you use more often, usually being on the shelves up front and at eye level.
When your putting items back into your pantry have a system

either put in sections like step one, back in your pantry or
you can separate into things you would use for one meal – for example all canned beans and tomatoes to make chili

Keep a list accessible for you and your family members to see what is in the pantry and also document when things are running low
Best before dates and expiry dates on foods
There can be some confusion around the two different dates you find on foods, best before and expiry dates.
Best before date is about overall quality. It is a 'promise' from the company that when stored properly and unopened, this product with keep its flavour, nutritional value and overall quality until the stated date.

Expiry date is about nutritional quality of a small amount of food. It is a 'promise' from the company that when stored properly and unopened, this product will contain the nutritional content that is shown on the label at least until the specified date.
Foods that have dates:
best before dates are required on prepackaged foods that will spoil in 90 days
expiry dates are required on foods that have specific nutritional requirements (ex. infant formula or meal replacement drinks or nutritional supplement)
many foods that have best before dates don't need them
adding dates to packages can increase food waste as people throw food out before checking if they are still acceptable to consume
Can you consume past dated foods?:
if a food has passed the date it should not be consumed if it is showing obvious signs of spoilage, known improper storage or transportation (fridge temps above 4 degrees C)
if stored properly many foods can be consumed past the best before date
foods low in moisture, low in fat or oils will keep longer after best before date
a few foods can be consumed a year or more past their best before dates (ex. rice, dry pasta, honey)
Best before dates are only good for unopened products that have been stored properly. Best before dates no longer apply to foods that are bulk packages and are opened and repackaged for sharing, products that have been refrigerated or frozen to increase shelf life, or room temp storage has excessively high temp, humidity or light (which could alter the product).
To increase a products shelf life:
Foods stored at room temp

keep in a cool place (10-21 degrees C)
keep in a dry place (50-55% humidity)
keep in a dark place (block sun light and turn off lights to prevent oxidative spoilage and nutritional loss

Foods stored in a refrigerator

keep cold, required fridge temp is 0-4 degrees C

Foods frozen

maintain a freezer temp that will keep foods in a solid frozen state, -18 degrees C
some self stable or refrigerator foods can be frozen to extend shelf life (cheese, fresh fruit and veg, bread, jams, nuts, flours, butter etc.)
Neither dates are about food safety. Sight, smell or taste cannot be used to judge the safety of food. If foods are not handled or stored properly, food safety can be of a concern.
ensure foods that are to be kept refrigerated are done so to prevent spoilage
you should never refreeze raw meat (ex. use thawed raw ground beef to make hamburgers and re-freeze the uncooked patties)
check for dents on canned goods, this could allow air to get into the product and spoil
If you are unsure, taste it, if you don't want to try the product to see if it is spoiled (if no obvious signs) then its okay to toss this out in your green compost bin.
Once you have organized what you already have in your pantry, you may find you have more than you think – that's great. You can then start including these items into your upcoming meals or meal plan around what you already have. If you don't have much, consider stocking your pantry with the below items.
The Essentials for your healthy pantry snacks and staples
Starches:
Rice – long grain white rice, brown rice, wild rice
Quinoa
Dry pasta
Oats
Farro
Barley
Noodles – buckwheat, vermicelli, pad thai
Whole grain crackers
Cereals
Bread – keep frozen for a longer shelf life
Baking:
Flour – all purpose, whole wheat
Cornmeal
Sugar – brown, white, icing
Baking soda
Baking powder
Corn starch
Vanilla
Honey
Unsweetened coconut flakes
Chocolate chips
Spice – ex: garlic powder, cinnamon, nutmeg, onion powder, basil, oregano, thyme, sage, chili flakes, salt, pepper, dill, cumin, curry powder, mixed herbs, taco seasoning
Butter or margarine – keep frozen for longer shelf life
Proteins:
Canned tuna or salmon
Canned beans and lentils
Dried lentils and beans
Nuts and seeds
Nut and seed butters
Powdered peanut butter
Fruits and vegetables:
Canned tomatoes
Pumpkin puree
Canned veg – eg. corn, beets, mixed veg, green beans, mushrooms, roasted red peppers, sundried tomatoes, artichokes
Unsweetened apple sauce
Some fruits and vegetables are self stable and can be kept outside of the fridge at a cooler temp such as: apples, lemons, squash, onions, garlic, potatoes, carrots, beets, cabbage
Extras:
Soup stock or stock cubes – try to purchase low sodium options
Tomato paste, tomato sauce, pasta sauce
Canned coconut milk
Curry paste
Oils – olive, avocado, canola, sesame
Vinegar – balsamic, white wine, apple cider, rice wine
Shelf stable milk – almond, oat, soy
Popcorn
Jams
Condiments – mustard, ketchup, bbq sauce, hot sauce, mayo
Pickles
Salsa
Dried fruit – raisins, dates, dried cranberries, figs, dried apricots
Prepared sauces and minimal step meals – ex. jar butter chicken sauce, epicure meals,
Chocolate and your favourite candies (all foods fit!)
Coffee and tea
Try to use the older items first and have a list to keep track of what you have on hand. Aim to keep a few of each item and have at least 3-4 different kinds of items from each list. This way you will get variety in your diet and can make a balanced meal (or most of one).
There is no need to over purchase these items. They all have a relatively long shelf life and can be used in a wide variety of different meals, meaning they will get used up if you know what you have and plan to use it. Over stocking on items can lead to a larger amount of food waste. The biggest thing I would recommend, is to always ensure the food you stock is food you will actually eat!!
How are you managing COVID-19 nutrition / coronavirus eating at home? Let us know if you have any more healthy pantry snacks and staple tips in the comments below.

Check out these other articles on our blog:
COVID-19 Cooking: 30 Healthy Meal Ideas for Your Home
COVID-19 Mental Health Awareness: Are you an Over-Responder or Under-Responder?
Re-defining the Joy of Movement During High Stress Times
COVID-19 Nutrition: Coronavirus Home Eating Guide
Free Fitness Apps, Yoga and Meditation Resources for Adults and Kids
Where can I find more Online Nutritionist Support?
If you are looking for nutrition support on healthy pantry snacks and staples as well as family meal planning for your household from the comfort of your home, we can help!
We've been offering virtual online nutritionist support by our Virtual Dietitian team for some time and can hand hold you through the process. You'll be surprised how easy it is to use even if you are not technologically savvy. Read more about our Online Nutritionist services here: Our Practice is Open but we are working entirely Virtually for public health safety during the COVID-19 pandemic
PS: Don't forget to check with your insurance provider, health spending account or private health services plan and see if you are covered for Registered Dietitian services.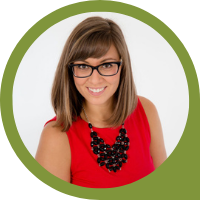 Shauna Kime
Registered Dietitian & Online Nutritionist - Weight Concerns, Women's Health, Diabetes & Meal Planning
The first thing you will notice about Shauna is her contagious optimism, energetic personality and zest. Shauna loves teaching and has a heart full of compassion and empathy for helping clients work through health concerns. Shauna specializes in healthy cooking, diabetes, cardiovascular health, weight concerns and womens health. Read more