Healthy Grill Recipes and Ideas
Healthy BBQ side dishes and meal planning
Looking for healthy grill recipes and ideas for healthy barbecue side dishes? This article can help! With everything else going on in the world we can be thankful that for those of us in the northern hemisphere, summer is a wonderful season to fire up the grill and enjoy barbecue meals. Summer often means more variety in fresh fruit and vegetables and a longer day to enjoy the sunshine. I try to take full advantage of both these summer perks and combine them the best way I know how – cooking!
Some great reasons to love BBQ season:
1) Minimal clean up – who doesn't love a reduced dish washing load? With most things being put onto the BBQ there aren't as many pots and pans to wash up after a great meal.
2) You get to eat outside – especially if you work full time, getting outside can be challenging, so moving the dining area to outside allows you to enjoy the sun a little bit longer and soak of those rays, not to mention getting some good Vitamin D while your at it.
3) BBQ meals often are so much simpler – they usually require whole ingredients and can be used in the fullest form. Sometimes marinating meat will give more flavour but little preparation is required and often cooking times are less.
4) Almost ANYTHING can be cooked on the BBQ – using a few BBQ tools to help in the cooking methods you can pretty much put all foods on the BBQ. I use a BBQ mat to cook things that might fall through the rungs of the grate or for ease of cooking, a metal BBQ basket and good ol aluminum foil
5) BBQ's always bring the community – BBQ meals can be share in the back yard, in a park, out camping, or evening on the back of a truck and often with a great group of friends of family to partake in the meal. **this is a little difficult with the current global situation that we are all facing right now, but hopefully this is one part of BBQ season we can look forward to in the upcoming months!
A few things to note about healthy grilling:
1) Pre heat your grill: for 10-15 minutes prior to putting on your food. This will allow the temperature under the hood to reach about 500F. This will help remove any food left on the grill and easy to brush off. It will also help prevent your food from sticking to the grate and give a nice char to your food.
2) Ensure you keep your grill clean: this is not only important to extend the lifespan of your BBQ and prevent breakdown and rusting of the grates, but it also keeps your grill ready for each use. If you use a wire bristle brush to clean your grill, be aware that they can loose some of there bristles and it can end up in your food. Ensure you replace the brush or the bristle head frequently.
3) Try using a wood plank or wood chips to cook your food to add extra flavour. If you have a smoker you will already be familiar with using wood chips to add flavour, but you don't have to have a fancy bbq to get the same effect, using a smoker box. This technique is often done on low temperatures.
Some woods to consider for adding flavour: Mesquite, hickory, oak, maple, cedar or apple wood
I love to do salmon on piece of cedar plank – don't forget to soak the plank, and try it soaked in wine for extra flavour.
Healthy grill recipe and cooking equipment:
Other than the classic tin foil, there are some very important grilling items that make my grilling life so much easier and tastier. I have already shared about using cedar planks to cook my salmon on, but I also use a grilling mat to cook things like pizzas or white fish. Using this mat it prevents smaller items of food from falling between the grates as well as sticking to the grate.
A metal non-stick wok is also an essential BBQ utensil. I use this item to cook my veggies in and I can honestly say I used it almost every time we BBQ.
If your BBQ has the set up for a rotisserie spit I highly recommend using it occasionally. Cooking chicken like this results in very tender and moist chicken full of flavour. Often you can cook more than one at a time so its great for larger crowds or, my favourite, leftovers.
Lastly, you definitely need skewers. You can always use wooden skewers but these require some soaking prior to using to prevent them from burning while grilling your food. I have a few different sets of metal ones which I find work the best. They are easy to 'stack' your food onto the skewer just be careful of the sharp end and insanely easy to clean.
My favourite healthy foods to grill:
calzones
kabobs
balsamic veggies
potato foil pockets
full meal foil pockets
grilled pineapple or peaches
chicken on a spit
burgers
sausages
salmon
pizzas
holumi
whole veggies
steak
Healthy-ish dessert ideas for the barbecue:
Let's not forget that dessert can easily be grilled as well. Some of my favourite things to grill are peaches and pineapple served with vanilla Greek yogurt or some vanilla ice cream. Don't forget to based them with a little honey, cinnamon and oil first.
You can also do full bananas in their peel, sliced down the middle and stick some mini marshmallows and chocolate chips inside. Or try banana bread and peanut butter sandwiches and top with some whip cream or ice cream. If you want to make it nut-free try mascarpone cheese.
Another favourite of mine, which can also be done on the coals of a fire, is to cut the top 1/4 off of a naval orange and hollow it out (enjoying the delicious flesh) and then fill it up half way with brownie batter, replace the top and cook, your own Terry chocolate orange infused brownies .. can you say YUM!
Some of my favourite healthy grill recipes:
Calzones
Makes 4.
In a large bowl or the bowl of a mixer, add 1 cup warm water with 1 1/4 tsp yeast. Let 'flower' for 10 min. Add 1 tbsp sugar, 1 tbsp oil, 1 tsp salt, 1/2 tsp dried oregano, 1/2 tsp dried basil and 1 1/2 cups white flour and 1 1/4 cup whole wheat flour. Mix until dough forms (can add more water or flour to get the right consistency if required). Let rise 1-2 hours if possible. Cut into 4 even pieces. Roll out into circles. Place sauce of choice on half of the dough leaving a half inch from the edge (pasta sauce, bbq sauce, pesto), top with favourite pizza toppings (chicken, ham, mushrooms, onion, bell pepper, zucchini, spinach, pineapple, olives etc) and cheese. Fold the dough over and pinch the two sides together where you left space from the sauce. Then pinch and pull the dough over your finger to create a 'braid'. Cook on med-high heat on the grill for 7-10 min each side.
BBQ balsamic veggies:
In a large bowl add your favorite sliced veggies (ensure you leave them in larger chunks ). I add onion quartered, mushrooms sliced in half, zucchini rounds, bell peppers in 1 inch chunks, broccoli florets, Brussels sprouts halved. Using about 1/4 cup olive oil and 1/4 cup balsamic vinegar (might need more or less depending on how many veggies you do) toss your veggies until coated. Using a BBQ grill try add your veggies and stir occasionally for about 30 min until tender. Can add a splash of balsamic before serving.
Kebabs:
1) tahini kebabs: dice 2 chicken breasts into 1 inch chunks, add to a bowl with 1/4 cup tahini, 1 tbsp liquid honey, 1 tbsp olive oil, 1 tbsp lemon juice, 1 tsp garlic powder, salt and pepper. If able to let marinade for 1-2 hours do so. Slice red onion and zucchini. Layer on kabob sticks and grill on med to high heat for 10-12 min aside until cooked through.
2) BBQ Hawaiian: dice 2 chicken breasts into 1 inch chunks, place in a bowl with bbq sauce. Dice bell pepper, mushroom, onion and pineapple into large pieces. Layer onto kabob stick. Grill on med to high heat for 10-12 min a side. When ready to flip can based with more BBQ sauce and again prior to serving.
Burgers:
Thai burgers: 1lb ground turkey or chicken meat, 1/2 cup grated carrot, 1 egg, 2 green onions diced, 2 garlic cloves minced, 1/2 cup bread crumbs, 3 Tbsp soy sauce, 2 tsp grated ginger. Mix all together, form into patties, grill. Serve on a whole wheat bun with avocado, feta, spinach or mixed baby greens and top with sweet chilli sauce. These are a favourite of mine!
Do you have any healthy grill recipes you love to make? Leave your favvourites in the comments!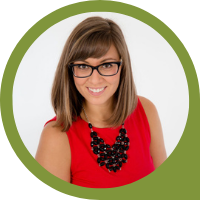 Shauna Kime
Registered Dietitian & Online Nutritionist - Weight Concerns, Women's Health, Diabetes & Meal Planning
The first thing you will notice about Shauna is her contagious optimism, energetic personality and zest. Shauna loves teaching and has a heart full of compassion and empathy for helping clients work through health concerns. Shauna specializes in healthy cooking, diabetes, cardiovascular health, weight concerns and womens health. Read more