How to Make a New Year's Resolution Stick
Goal setting to increase the success of your nutrition resolutions
Its that time of the year again where we reflect on the past year and often decide that we need to be better, healthier, nicer versions of ourselves…right?! Are you into the New Years resolution making process but find 3 weeks in your are back to your old ways?
What are the most popular New Year's resolutions?
The definition of a New Year's resolution according to Wikipedia, is when a person resolves to change an undesired trait or behaviour, to accomplish a personal goal or otherwise improve their life.
Research has shown that up to 60 percent of people make New Year's resolutions but only 8 percent are successful in achieving them long term. Less than 25 percent of people actually stay committed to their resolutions just after 31 days while more than half of people say they failed their resolution by January 31st.
The number one New Year's resolution is in relation to diet or eating healthier. Number two is to exercise more while number 3 is to lose weight. Women often make more health-focused resolutions than men. Interesting how the top 3 resolutions all relate to health while the later ones focus more on money, learning a new skill, spending more time with people etc.
Why do New Year's resolutions often fail?
In a world so focused on nutrition, health and exercise, we are aware that changes need to be made, but making them at the start of the year in a resolution style might not be the best method to see sustainable changes and allow you to ultimately reach your goals.
Some reasons why we fail to meet our New Year's Resolutions:
over-commit to what we want to accomplish
set more than one resolution at at time
busy schedules
no accountability
lack of thought, thus poor follow through
lack of motivation
Often the reason we don't meet our resolutions is due to the rash decision making nature as the clock is counting down to midnight and we have not put thought into the long term process it will require to sustain such habit changes.
A habit, is something that you do often and regularly, sometimes without knowing that you are doing it or a particular act or way of acting that you tend to do regularly.
Previously it was thought that it takes 21 days to change a habit, this however has been identified as a myth. Psychologists note that it can take 21 days to make a conscious and consistent effort to create a new habit, but it takes far longer to break an existing habit. In one study it took anywhere from 18 to 254 days for people to form a new habit. On average it takes more than 2 months, minimum 66 days to be exact to create a new behaviour and make it a regular habit.
Many things can dictate how long these new habits form – it depends on the person, the behaviour trying to be modified and external circumstances.
This year instead of making a New Years Resolution, lets focus on making sustainable goals, SMART goals.
Specific
Measureable
Action Oriented
Realistic
Time frame
Setting goals that are achievable is important in making changes. Setting SMART goals will help you focus on specific behaviours or skills you want to change and allow you to monitor those behaviours to ensure they are achievable in your life.
How to create a SMART goal:
choose a specific behaviour or topic you want to change

the more specific you are about your goal, the more you will be able to identify areas of success and what still need addressing.
what will you do? how will you do it? when will you start?
pick a measurement to allow you to track your progress, this will keep you motivated and moving forward

set a goal that can be measured and evaluated. This will help with tracking progress and see how to adjust. Often using times or volumes, or numbers is easier than just a blanket statement of 'being healthier' for example, increasing your vegetable intake is great, but saying you will have 1 cup of veggies at lunch and supper is even better and measurable.
note methods or actions on how you are going to achieve such goal, set a plan

set goals that you have control over and can address your behaviours or an action rather than focusing on feelings or thoughts. Such as saying you will reduce sweets (a craving) is much harder than saying you will add fruit for dessert after dinner instead of a cookie.
be realistic, take into consideration your lifestyle, commitments, finances etc. all the other factors that can impact your success and work with them, what is actually possible to achieve for YOU, not someone else

choosing a goal that you can actually achieve will help with its success, it will build your confidence and set you up for the long term. Goal's you have tried before and not followed through are not the best place to start, or start small and build up.
set an identified time frame you want to achieve this goal by

focus on a set date to work on your goal this will help you keep focused and motivated, however don't let that be the end of your goal. Use the date as a set point not an end point. Remember it will take over 2 months to make this new habit a regular change in your life.
One final note about making SMART goals…
Lastly, its not identified as a part of the SMART goal frame work, but I like to add a second 'T' to the list, SMARTT goals:
TELL A FRIEND, accountability is so important to success and can significantly impact ones outcome in relation to goal setting, ensure that you have a good support system to help you along the way
Goals also don't just need to be set at the beginning of the year. You can set goals throughout the year and one after another once you have accomplished one, move onto another one.
Remember the reasons why you are aiming to achieve this goal and why it is important to you. Goals should be set for yourself, not for others, you are the most important person in your life.
Challenges will come, how you prepare for them and handle them is what is important. Spend sometime thinking about what you might face as you work on your goals and how you can navigate through them. Talk to someone who has achieved the goal for advice. If your struggling with your goal, you haven't failed, continue to stay positive.
Reflect on the journey, build on what worked and identify what could change. We learn more from what goes wrong then what goes right, and maybe you need to adjust your goal slightly.
Lastly, celebrate your successes, no matter how small.
So this year, 2020, lets set goals, SMARTT goals, not resolutions!
You've got this!
Need more support on your New Year's resolutions and healthy eating goals?

Contact our Calgary Dietitian / Online Nutritionist team for help!
As Registered Dietitians that specialize in meal planning, weight concerns, emotional eating, eating disorders, digestive health, heart health, diabetes, pediatric nutrition and sports nutrition we can see you in our local Calgary Nutritionist office or as an Online Dietitian by phone or video conferencing for virtual nutrition counseling. Find out more about our Dietitian Nutrition Counseling Programs here.
Join the waiting list for our next Online Nutrition Course The Pursuit of Healthiness.
As university trained Registered Dietitians, you can count on us for credible advice and practical meal planning so you don't have to stress about food anymore. You can achieve a healthy and joyous relationship with food and your body. Let's talk about what this can look like for you. CONTACT US.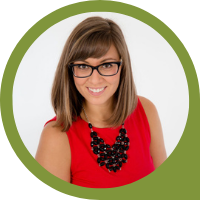 Shauna Kime
Registered Dietitian & Online Nutritionist - Weight Concerns, Women's Health, Diabetes & Meal Planning
The first thing you will notice about Shauna is her contagious optimism, energetic personality and zest. Shauna loves teaching and has a heart full of compassion and empathy for helping clients work through health concerns. Shauna specializes in healthy cooking, diabetes, cardiovascular health, weight concerns and womens health. Read more