Teaching Teens to Cook
3 teen-approved meals to make together and start establishing healthy habits
Are you tired of making all the meals in your house? Of your teenager asking what's for dinner then walking out of the kitchen? With more time at home these days it's time to encourage teens to join us in the kitchen. This helps to create a safe place to discuss food and nutrition (but to also make it fun!).  
Research shows that when we engage our kids in the kitchen, whether it's through the generation of meal ideas, helping with the process of meal planning and grocery shopping or actually teaching teens to cook simple meals, they are much more likely to eat the meals prepared.  
Introduce New Foods  
You may be thinking: "Bu I have a picky eater'?' Take heart. It won't happen overnight but if you encourage your kids to interact with foods before they eat them, allow them to see them raw, learn how to prepare them and to experience the cooking process, over time they may develop the courage to try the foods they are preparing without feeling forced by you. 
The recipes I will share are also great for allowing teens to pick and choose which elements they want to include into their portion of the meal. This will allow for one meal to be prepared for different preferences – a huge win for the whole family. 
Try these 3 recipes when teaching teens to cook – not only are they hands on and fun to make, they are super delicious! 
3 Meal Teens Can Cook and Everyone Will Love
1) Salad rolls with hoisin or peanut satay sauce
Ingredients 
Rice paper wraps  
vermicelli noodles  
shredded lettuce, cabbage or spinach  
cucumber, thinly sliced 
bell pepper, thinly sliced 
carrots, grated or peeled into strips  
avocado, thinly sliced  
chicken, shrimp or tofu  
optional: mango, sliced  
Hoisin sauce option: 
4 tbsp reduced sodium soy sauce 
2 tbsp peanut butter 
2 tsp sesame oil 
1 tbsp molasses or honey 
2 tsp rice vinegar 
1 tsp sriracha hot sauce (more or less depending on how spicy you like it) 
1 garlic clove, minced 
Combine all ingredients in a bowl and whisk until smooth. 
Peanut satay sauce option: 
1/2 cup peanut butter 
2 tbsp soy sauce 
1 tbsp rice vinegar 
1 tbsp brown sugar 
2 tsp sweet chilli sauce 
1 tbsp lime juice (can add zest as well) 
3 garlic cloves, crushed 
1 tbsp ginger, grated 
2-4 tbsp warm water (depends on how thick or runny you want it) 
Combine all ingredients in a bowl and whisk until smooth. 
How To Prepare: 
Prepare vermicelli noodles as per package instructions. 

 

Prepare all vegetables, slice thinly the lettuce, cucumber, bell pepper, avocado, mango and shred or peel the carrots. 

 

Slice the chicken or if using shrimp or tofu ensure cooked/prepared to personal preference. 

 

Using a cookie sheet or casserole dish add warm water, place 1 rice paper wrap at a time in the warm water to soften. 

 

Transfer rice paper to a clean surface or plate and place desired fillings in the centre of the wrap towards the bottom. Starting with the noodles, lettuce, veg and protein. Fold in the sides and roll until sealed. Continue with all remaining ingredients. 

 

Prepare one or both sauces. Serve and enjoy! 

 
2) Greek wraps with Tzatziki and Greek salad
Greek Wraps:  
Chicken breast, tofu or grilled halloumi  
Greek seasoning  
whole wheat pita  
red onion, sliced  
lettuce, shredded  
dill, fresh  
tzatziki  
Tzatziki:  
¾ English cucumber, grated 
1 tsp salt, divided 
4 to 5 garlic cloves, peeled, finely grated or minced (you can use less if you prefer) 
1 tsp white vinegar 
1 tbsp Extra Virgin Olive Oil 
2 cups Greek yogurt 
¼ tsp pepper 
Place grated cucumber with 1/2 tsp salt in the center of a clean tea towel. Squeeze out excess liquid. In a large bowl place cucumber, garlic, rest of salt, vinegar and olive oil. Stir in the Greek yogurt and pepper to taste.  
Greek salad: 
Bell pepper, diced 
cucumber, diced 
red onion, sliced 
tomato, diced 
feta, crumbed 
olives 
Greek Vinaigrette:  
zest and juice of 1 lemon 
1 tbsp white balsamic vinegar 
2 tsp dijon mustard 
1/3 cup olive oil 
1 tsp garlic powder 
2 tsp oregano 
1 tsp basil 
salt and pepper to taste 
2 tsp honey or white sugar 
Put all ingredients in a bowl and whisk to combine.  
How to Prepare: 
Coat chicken or tofu with Greek seasoning, bake or fry until cooked. If using halloumi pan fry until slightly browned. 

 

Prepare the Greek salad and tzatziki. 

 

Once all ingredients are ready for assembly, warm pita bread. Place pita bread on plate, spread tzatziki, layer lettuce, sliced onion, and protein source, top with fresh dill. Plate with Greek salad and enjoy

 
3) Individual pizzas or calzones
Dough: 
1 cup warm water 
1 1/4 tsp traditional yeast (or 1 package) 
1 tbsp sugar 
1 tbsp olive oil 
1 tsp salt 
1/2 tsp each dried oregano and basil 
2  3/4 flour (I use 1  1/2 cup white and 1  1/4 cup whole wheat flour.  You might need to add a bit more water or flour depending on consistency). 
You can purchase pizza base, use a wrap or naan bread if don't want to make your own dough or don't have time, but trust me this dough is worth it. Recipe makes 2 pizza pan pizzas or 4-5 calzones.  
Method: 
In a large bowl or stand mixer bowl add all ingredients and mix until dough forms, let rise if have time. (1-8hrs) but can also use right away. 

 

Once ready to use place dough on clean surface. Cut dough into appropriate amounts (half for pizza pans, 4-5 portions for calzones), roll out and pre bake (only if pizza base) at 350 for 5-7 min, add toppings of choice and bake till cheese is melted. If making calzones only fill/cover half of the base with sauce, toppings and cheese. Fold in half and pinch the 2 sides together. 

 

Try different flavours of pizza or topics, I like to use restaurants as inspiration and try to recreate their flavours at home. 

 
Options:  
1) BBQ chicken with mushroom, bell pepper, red onion, zucchini and spinach  
2) Prosciutto with bell pepper, red onion, sun dried tomato and mozzarella on a base of plain yogurt topped with fresh arugula once it's out of the oven  
3) Grilled zucchini and chicken with dates, walnuts and gorgonzola cheese  
4) Pesto shrimp with mozzarella cheese, feta, spinach, sun dried tomato and mushroom 
5) But we can't forget the classics either, ham and pineapple, pepperoni and mushroom or Margherita with fresh basil 
Don't forget that cleaning up afterwards is just as important to learn as planning and prepping the meal! We hope you and your teem will enjoy planning and preparing these and many more meals together. 
What meals do your kids enjoy making? Let us know in the comments.  
Looking for more simple meal planning tips and healthy recipes for a healthier lifestyle? Sign up for our weekly newsletter for a healthy recipe of the week (and nutrition articles and videos with a balanced living philosophy to help encourage healthy habits but still save room for your favorites). Our nutrition newsletter is written by the Online / Calgary Nutritionists on our team who each hold a professional Registered Dietitian license to ensure you are getting credible advice.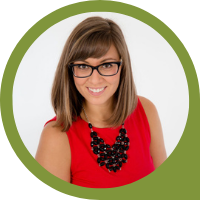 Shauna Kime
Registered Dietitian & Online Nutritionist - Weight Concerns, Women's Health, Diabetes & Meal Planning
The first thing you will notice about Shauna is her contagious optimism, energetic personality and zest. Shauna loves teaching and has a heart full of compassion and empathy for helping clients work through health concerns. Shauna specializes in healthy cooking, diabetes, cardiovascular health, weight concerns and womens health. Read more