Adverse Reactions to Natural Health Products
Over 50% of Canadians now use natural health products in the form of traditional herbal products, vitamin and mineral supplements, traditional Chinese, Ayurvedic and other medicines and homeopathic preparations (www.hc-sc.gc.ca/hpb /onhp). There seems to be "an overall misconception that these agents are 'naturally' safe because they come from 'natural' plants." The use of herbal products, a type of natural health product, can be associated with adverse effects attributable to factors such as inadequate or excessive dosing, low-quality herbs or supplements, misidentified plant species, variability of constituents, contamination with heavy metals, adulteration with prescription drugs, interactions with prescription drugs and allergic reactions. Also, some herbal ingredients are intrinsically toxic. These factors along with the practice of using health products with multiple ingredients make the evaluation of adverse effects complex.
A number of reported suspected adverse reactions (ARs) to natural health products have been described in this newsletter previously.
Click here to continue reading Adverse Reactions to Natural Health Products (Health Canada)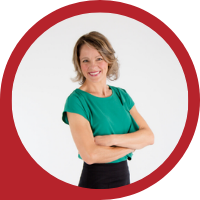 About Andrea Holwegner
CEO, Registered Dietitian, Counseling Practice Director & Professional Speaker
Andrea the «Chocolate Loving Nutritionist» is founder and CEO of Health Stand Nutrition Consulting Inc. since 2000. She is an online nutrition course creator, professional speaker and regular guest in the media. Andrea is the recipient of an award by the Dietitians of Canada: The Speaking of Food & Healthy Living Award for Excellence in Consumer Education....Read more