Become more food aware
By Andrea Holwegner BSc, RD, For The Calgary Herald  February 24, 2011
I like to read the comics regularly for a laugh, but also for a glimpse of the harsh truth. I can still visualize a Bizzaro caption several years ago depicting a family eating dinner, where mom was saying, "finish your Pepsi and Cheetos or you don't get dessert."
Family meals have changed compared to years ago, when people sat together around the table with a home-cooked meal.
And many families have limited knowledge about food. Some children have never seen how a carrot grows, only familiar with perfectly shaped bulletsized carrots in plastic bags. While you don't need to become a nutrition, cooking and environmental expert, giving a bit more thought to what you buy, cook and eat is important not only for your health, but the health of the planet.
Eat real food. Real food is the stuff that grows in the ground and on trees and typically requires some amount of preparation. Next time you are standing in line at the grocery store, look at your cart. Is it primarily full of fresh foods and items that require some amount of cooking? Fill up on foods from the peripheral part of the grocery store first.
Teach your family the fundamentals of food. Helping your children understand where food comes from and how to prepare it in a healthy way is a critical life skill for long-term health. Role-model good habits and expose them to many different foods.  If you are not a good cook, take some lessons or cook with a friend to learn healthy simple recipes.
Investigate where your food comes from. Many Canadians buy food based on taste, cost and familiarity with advertised brands. But sometimes the cheapest or most heavily marketed brand names are not necessarily the best choice. Support companies that are trying to do the right thing for you and the planet. Buy foods produced as close to home in our local region as possible (visit calgaryherald.com/taste for more about Alberta foods).
Prioritize food in your budget. Statistics Canada reports that over the past several decades, Canadians are allocating a smaller percentage of their total expenditures on food and non-alcoholic beverages: from 19.1 per cent in 1961 to 9.3 per cent in 2005. How much of your budget do you allocate for healthy food?  Are you teaching your kids that prioritizing food in the family budget should be a priority?
Take time to eat well. The biggest reason many people say they do not eat well is lack of time. I believe we make time for things that are important and that taking sufficient time to cook and eat well must be non-negotiable if you want to have an optimal state of health.
Andrea Holwegner is owner of Health Stand Nutrition Consulting Inc. Visit healthstandnutrition.com or phone 403-262-3466 for more information.
Read more:http://www.calgaryherald.com/Become+more+food+aware/4337559/story.html#ixzz1Euf5j9tW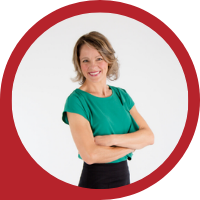 About Andrea Holwegner
CEO, Registered Dietitian, Counseling Practice Director & Professional Speaker
Andrea the «Chocoholic Nutritionist» is founder and CEO of Health Stand Nutrition Consulting Inc. since 2000. She is an online nutrition course creator, professional speaker and regular guest in the media. Andrea is the recipient of an award by the Dietitians of Canada: The Speaking of Food & Healthy Living Award for Excellence in Consumer Education....Read more