Looking for the Best Low Fodmap App for IBS?
Three Essential Apps for the Low Fodmap Diet
If you struggle with irritable bowel syndrome (IBS) and feel like the low FODMAP elimination diet may be the right strategy for you, you might be looking for the best low FODMAP app to use along for assistance. These IBS apps, in conjunction with meeting with an experienced IBS Registered Dietitian, can help you navigate the low FODMAP diet so that you can get some relief to your digestive symptoms.
Here are 3 of the best low FODMAP app options to check out:
mySymptoms Food and Symptom Tracker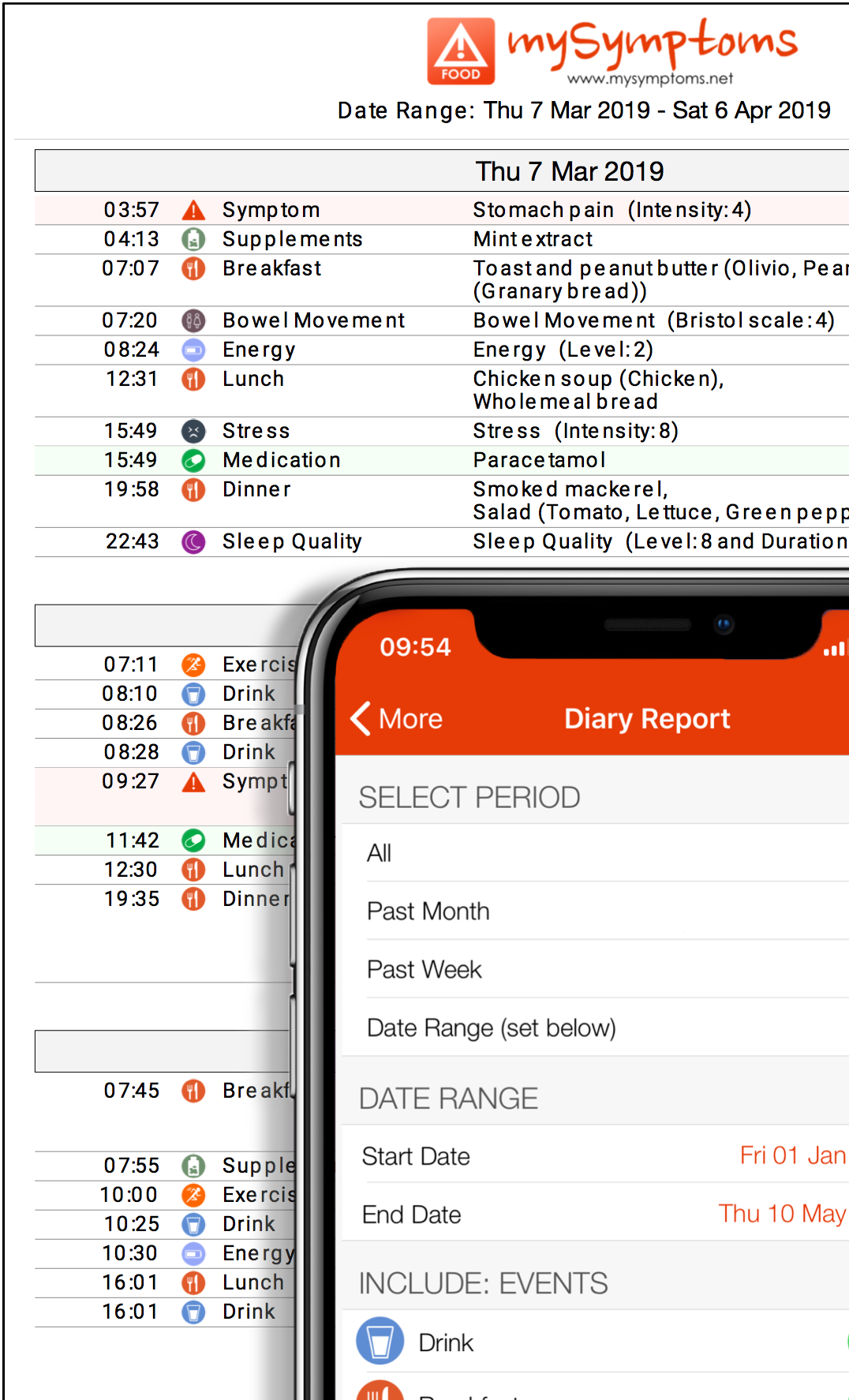 One of the most useful, and best, first steps you can do while trying to make sense of your IBS symptoms is to do a food and symptom record. Over the long term, keeping a record of your food intake and symptoms can help you piece together which foods trigger your IBS symptoms. If you keep a more detailed record indicating things like stress level, physical activity or sleep, you may also be able to draw some conclusions to whether or not non-food elements trigger your symptoms.
While many prefer to do this the old-fashioned way, on paper, some prefer the convenience of using an electronic method. If you like the idea of having your food and symptom tracker easily accessible on your phone, you may like the mySymptoms Food and Symptom tracker app. You can analyze the data yourself or share it with your dietitian, if you need another set of eyes on the data.
Tracking food and symptoms while on the low FODMAP diet can be super helpful. While theoretically, you should have reduced symptoms on the low FODMAP diet, flare ups do arise. Your food and symptoms record can help you trace back what foods may have caused the problem.
For more on the mySymptoms Food and Symptom Tracker, check out this link: https://www.mysymptoms.net/
Monash FODMAP App
This low FODMAP app is essential. While printed 'eat this, not that' type of diet handouts can be helpful, the info on many diet handouts can become outdated quickly. The beauty of the Monash FODMAP app is that it is constantly being updated as foods get retested for their FODMAP content and as new foods are tested. This is your best resource for up today information on the FODMAP content and safe portion sizes of many different foods.
Plus, having this app is super handy while out grocery shopping or eating in restaurants. Pulling out your phone and opening an app is much more efficient than unfolding a multiple page handout and trying to flip though it for info
.
For more info on the App, check out this link: https://www.monashfodmap.com/ibs-central/i-have-ibs/get-the-app/
Spoonful App
Don't you wish there was an app that could just tell you if a food product is low FODMAP? Maybe an app that could cut down on your need to spend so much time in the grocery store label reading? Well, you're in luck! Spoonful is that app and it's another one that you'll be happy to have at your fingertips. Just scan the barcode of a food item and, if it's in their large database of food items, it'll either give you the go ahead (it's low FODMAP) or warn you to avoid it.
The Spoonful app is particularly helpful in that it can tell you whether a food product with a small amount of high FODMAP ingredient in it is safe to eat or not. Portion size really matters with high FODMAP ingredients, so just because there may be a high FODMAP food listed on a package, the amount in the product may be too small to illicit a reaction. This app will give a little better indication if foods are safe to eat or not, even if they contain small amounts of higher FODMAP ingredients.
For more info on Spoonful, check out this link: https://spoonfulapp.com/
Looking for more support on using a low FODMAp app and overall healthy eating support for IBS?
Don't go through this journey alone, reach out to one of our Trained FODMAP Digestive Health Dietitians for support and have all the keys to success! 
Find the right Digestive Health Dietitian for you to tackle your IBS symptoms by contacting us today!
Also, subscribe to our weekly newsletter to never miss out on any tips, advice, and recipes!
Check out these related blogs on our website:

 

Brought to you by our friendly Registered Dietitian team at Health Stand Nutrition Consulting Inc. For more balanced living advice check out our RESOURCE MEGA BANK of nutrition articles, videos, healthy recipes, newsletters and meal planning kits here: www.healthstandnutrition.com/personal-nutrition/resource-mega-bank/