Boost Your Bone Strength
Good nutrition can guard against osteoporosis
Bone loss is often called the silent thief, as it can occur without any symptoms. With osteoporosis, bones become thin, porous and more likely to break – especially the hip, spine and wrists. Osteoporosis Canada reports that such bone fractures are more common than heart attack, stroke and breast cancer combined. One in three women and one in five men will suffer from an osteoporotic fracture during their lifetime. The result can significantly challenge a person's quality of life. These fractures can reduce mobility and independence, change appearance and lower self-esteem.
Your diet plays an important role in preserving bone strength. By following some simple nutrition tips, you can prevent or manage osteoporosis.
Tip 1 – Get enough calcium
Calcium provides structure and integrity to bones. It is key to preventing osteoporosis. In childhood and adolescence, getting enough calcium in the diet is critical for bone growth and the development of peak bone mass. For this reason, osteoporosis is considered a childhood disease with consequences later in life. Calcium continues to remain important as we age, reducing the rate of bone loss and the risk of fractures.
The foods highest in calcium include:
dairy products such as milk, yogurt and cheese
and calcium-fortified beverages like fortified orange juice and fortified soy, rice and almond drinks. Be sure to shake the containers of these beverages really well. The calcium often settles at the bottom.
Consuming three servings of these foods per day is an easy way to ensure you are getting enough. One serving is equal to one cup of milk or calcium fortified beverage, three-quarters of a cup of yogurt, or 1½ ounces (40 grams) of cheese.
Other sources of calcium are:
molasses
canned salmon or sardines (with bones)
almonds
legumes like baked beans, white beans, navy beans or chickpeas
green veggies like collards, kale, bok choy, rapini, broccoli
and tofu.
If you do not get enough calcium from your diet, speak with your dietitian and doctor about calcium supplements.
How much calcium do adults need each day?
(Source: Dietary Reference Intakes, Institute of Medicine)
Tip 2 – Take vitamin D
Vitamin D is key for bone health as it encourages calcium to be absorbed. Vitamin D is known as the sunshine vitamin. When sunlight strikes the skin, it can trigger the creation of vitamin D. However, this is not a very reliable way to ensure we get enough of this essential vitamin. Variations in sun exposure, skin pigmentation, and use of sunscreen all affect the production of vitamin D.
Health Canada recommends that all adults up to age 70 get 600 IU of vitamin D per day from food and supplements. A few foods contain vitamin D:
fatty fish
egg yolks
milk
and fortified soy, rice and almond beverages.
As with sun exposure, it is difficult to get enough vitamin D from food alone. Health Canada recommends that in addition to following a healthy balanced diet, all adults over age 50 should take a daily vitamin D supplement.
For those over age 70, 800 IU per day is recommended. Some experts suggest that even higher levels of vitamin D supplements may help those who have osteoporosis or are at risk. Speak with your dietitian and doctor about what is best for you.
Tip 3 – Watch sodium
Sodium makes the kidneys release calcium. For this reason, consuming too much sodium can be bad for your bones. Aim for less than 2,300 milligrams of sodium per day – the amount in one teaspoon of salt. Cutting back on the amount of salt you add to food during cooking or at the table can help. However, often the bigger source of sodium in the diet is from processed and prepared foods.
Common sources of sodium include convenience foods like canned soups, frozen dinners, and packaged pasta and rice mixes. Condiments like soy sauce, barbecue sauce, and certain seasonings can also have a high level of sodium. Processed meats, such as deli meats, bacon and smoked salmon, are also sources of sodium.
To assess the amount of sodium, read the Nutrition Facts panel on packaged food. Look at the amount of sodium, and compare brands. When reading product labels, be sure to consider portion size. Sodium levels will be higher with larger portions. Where possible, cook from scratch, choose lower sodium products and substitute herbs and spices for salt when cooking.
Tip 4 – Limit caffeine
Caffeine from beverages like coffee, tea and cola increase the amount of calcium your kidneys release in urine. This occurs up to three hours after having the drink. Research shows this effect seems to be the worst for women who are not meeting their daily calcium requirement.
Adults should avoid consuming more than 400 milligrams of caffeine per day.
With each 240 mL cup of coffee, about 65 milligrams of calcium is leached from your bones. You can offset this loss by adding one-quarter of a cup (60 mL) of milk or calcium-fortified beverage to your coffee. If possible, choose beverages that do not have caffeine. If you are a coffee drinker, consider selecting cappuccinos and lattes for the extra calcium they provide. Be sure to hit your daily calcium target with food or supplements.Be aware that many household mugs and coffee shop cup sizes are typically 500 mL or more in volume. Pregnant and breastfeeding women should aim for less than 300 milligrams. Children should have only a fraction of this level of caffeine, if any.
Tip 5 – Eat enough protein and calories
An excessive amount of protein is not good for bone health. However, research shows a lack of protein in your diet increases the risk of hip fractures. Protein is important to the structure of bone. Some people are at risk of not consuming enough protein, including those who:
have poorly planned vegetarian diets
have eating disorders
skimp on calories or protein-rich foods in an effort to lose weight
live alone and do not cook meat, chicken and fish often.  
Be sure your meals contain good sources of foods rich in protein. Include legumes, meat, poultry, seafood, eggs, dairy foods, nuts, seeds and tofu.
The media and health professionals place much emphasis on reducing obesity. However, not everyone needs to cut back on calories and lose weight. In fact, consuming too few calories and having a low body weight can put you at risk for osteoporosis. This condition is more common in people who have a small, thin body frame and bone structure. If you weigh less than 60 kilograms (132 pounds), or have lost a large amount of weight, you could be at risk. Being too thin means you have less bone to lose as you get older.
For more information
Registered dietitians are nutrition experts. Book an appointment with one of these professionals, who can help create a nutrition plan to maximize your bone density.
Talk to your doctor about other factors that can improve bone health, including:
quitting smoking
reducing high alcohol intake
doing weight bearing exercise.
Your doctor may consider using medications to prevent and manage osteoporosis. For more information, visit these excellent websites:
Whole Wheat Cinnamon Pancakes
Start your day off with a serving of calcium in these hearty pancakes
 RECIPE:
 Makes 16 pancakes
download a copy of HSN Boost Your Bone Strength – Family Health Magazine spring summer 2016
Andrea Holwegner is the Nutrition Editor for the bi-annual Family Health Magazine, a publication endorsed by the College of Family Physicians of Canada and the Alberta College of Family Physicians. You can find this magazine in all Safeway Pharmacies, your family physicians, offices and hospitals.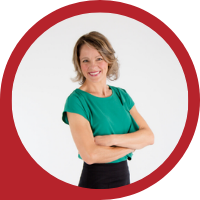 About Andrea Holwegner
CEO, Registered Dietitian, Counseling Practice Director & Professional Speaker
Andrea the «Chocoholic Nutritionist» is founder and CEO of Health Stand Nutrition Consulting Inc. since 2000. She is an online nutrition course creator, professional speaker and regular guest in the media. Andrea is the recipient of an award by the Dietitians of Canada: The Speaking of Food & Healthy Living Award for Excellence in Consumer Education....Read more