Brown Rice & Black-Eyed Peas Salad
Legumes like Black-eyed peas are a great source of iron and fibre. Enjoy them together in this delicious salad.
Makes 6 servings
What you need:
1 ¼ cup water
1 onion, chopped
2 celery stalks, chopped
2 garlic cloves, minced
Pinch of pepper
3 cups canned black-eyed peas (dried peas – soaked)
1 butternut squash, peeled, seeds removed & cut into cubes
4 cups cooked, cold, brown rice
1 red bell pepper, seeded and chopped
Hot sauce to taste
How you prepare:
Cook rice and let cool, or use leftover rice.
In a large frying pan bring water, onion, celery, garlic and pepper to a boil. Stir frequently.
Add black-eyed peas and squash. Return to a boil and continue stirring.
Reduce heat to low, cover and simmer until the peas and squash are tender, about 20 minutes. Stir occasionally.
Add rice, bell pepper and hot sauce. Toss together.
Simmer for about 5 minutes to heat through.
Transfer to a serving bowl to enjoy!
Per serving:
Calories 310
Carbohydrates 63g
Protein 12g
Fat 2g
Dietary Fiber 7.6g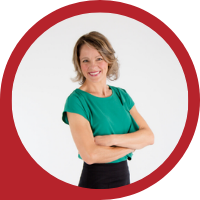 About Andrea Holwegner
CEO, Registered Dietitian, Counseling Practice Director & Professional Speaker
Andrea the «Chocoholic Nutritionist» is founder and CEO of Health Stand Nutrition Consulting Inc. since 2000. She is an online nutrition course creator, professional speaker and regular guest in the media. Andrea is the recipient of an award by the Dietitians of Canada: The Speaking of Food & Healthy Living Award for Excellence in Consumer Education....Read more