The Importance of Canada's New Nutrition Labels
Everything you need to know about Canada's new nutrition labels
In 2007, food labels in Canada became mandatory. These labels were designed to help consumers make decisions about the foods they are purchasing. It is law in Canada for most foods to contain a label but some foods do not. These include fresh fruit and vegetables, raw meat and poultry, raw fish and seafood, foods sold at farmer's markets, and individual food portions not intended for re-sale (ex. Ketchup packages). In the past few years, the food labels in Canada have been undergoing some improvements to make the food labels and ingredients list easier to understand, helping Canadians make informed choices about the foods they are purchasing. By December 15th, 2022, all of Canada's new nutrition labels will reflect and comply with new regulations. 
In this blog post, I'll discuss the new changes to nutrition labels you'll be seeing as well as why it's so important for you as a consumer to know about these changes. 
The first thing to note is that there are 3 elements on a food label:   
Ingredient list 

 

Nutrition facts table  

 

Nutrient content claims or health claims  

 
These elements are designed to try and help consumers make healthier food choices. 
Changes to Canada's New Nutrition Labels
Here's what you need to know about Canada's new nutrition label updates:  
1)
Serving size:
The nutrition facts table serving size will be consistent with similar foods to allow for easier comparison of products. The serving size of the food item will also reflect the amount consumed by a typical Canadian in one sitting.   
2)
Bolded lettering
:
The serving size and calories of the food item will be in a larger font to make them more visible and easier to point out. As well as the calories will be underlined with a bold line.  
3)
Percent daily value:
These numbers you see on the labels have been revised by new science to reflect a typical Canadian intake.
4)
Percent daily value for sugars:
This is a new feature to help consumers compare sugar content across products and to help identify food items that contain sugar, which should be limited if contain more than 15% of the daily value.  
5)
List of nutrients:
This list has been updated to include potassium as this was a nutrient identified as not being met by most Canadians. Where Vitamin A and C are removed from the list as most Canadians get enough of these nutrients. The amounts of potassium, calcium, and iron will be listed in milligrams (mg), not just percentages.   
6)
Footnote:
There has been a footnote added to the bottom of the nutrition facts table to help consumers understand the number of nutrients in their food. It shows what a little (less than 5%) and a lot (greater than 15%). 
7)
Sugar-based ingredients
:
These types of ingredients will be grouped together to help consumers identify all sources of sugar added to their foods. Sugar-based ingredients will be placed in brackets after the word 'sugar'.  
8)
Food colours:
These ingredients will be listed by the individual common names. This will help for clarity and allow for easy comparison of products. 
9)
Formatting of the ingredient list
:
New formatting regulations will help with the visibility and readability of the label. Text will be in black font on a white or neutral background. There will be a minimum type height, commas or bullets will separate ingredients, and upper- or lower-case letters will be used for listed ingredients. The same regulations will apply for any 'may contain' statements, noting the presence or potential presence of food allergens, gluten sources, or added sulphites in food products.   
10)
Overall serving sizes
:
These are intended to reflect the amount that Canadians eat in one sitting and are based on regulated reference amounts. These changes are different for single-serve or multi-serve packaging.   
11)
Single-serve
:
If the package contains up to 200% of the reference amount for that food the serving size will be the amount of the whole container.  
12)
Multi-serve
:
The serving size will reflect an amount as close as possible to the food's reference amount.
13)
Measuring amounts
:
Foods that are measured in grams and milliliters will also show their imperial equivalents in cups, tablespoons and teaspoons. 
14)
Foods that come in pieces
For example, crackers. The serving size for these foods will be shown as the number of pieces or as a fraction of the food with the weight in grams indicated.  
15)
Front-of-package labeling
:
Products that are high in sodium, sugar and saturated fats now require mandatory front of package labeling to help consumers easily identify these food products and to make healthier choices.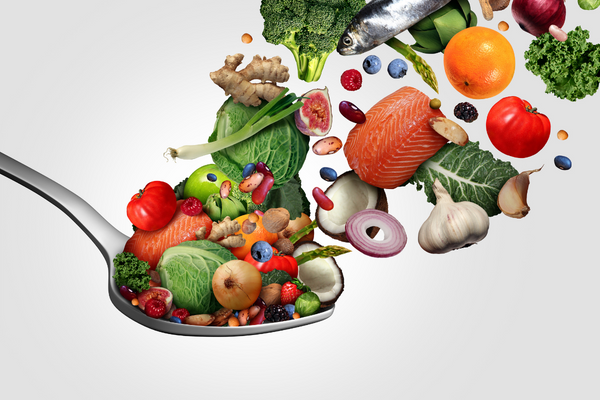 Why are these changes to
Canada's
nutrition labels important for me to know?
The reason why this is important is that when making decisions about the foods we provide for our family, we need accurate and up-to-date information to do so. Also, with an increase of awareness about our food system and intake over the past few years people are more conscious about the types of foods they consume. 
With the old labeling system portion sizes weren't standard, so companies could make their products look better by making the serving smaller.

 

The overall percentages were based on a general caloric intake instead of taking into consideration what a true Canadian consumes in a day, leading to misrepresentation of values. Allowing for front-of-label packaging will give consumers a straightforward indication of what nutrients are high in that product to be aware of.

 

Sugar, adding in a segment on added sugars and grouping them together in the ingredients list allows for easy identification of the source. Why this is important is because there has been lots of confusion around the sugar content of food. As there are many foods that contain natural sugar this will help identify which products contain those natural sugars and which ones have been sweetened for palatability.

 
Understanding the nutrients behind the food you eat is important. Do you know what you are looking at? If you have questions please reach out and a dietitian on our team can help you understand more about the foods you are purchasing.  
Interested in getting notified and staying in the know of other important nutrition information?
Sign up for our weekly newsletter to learn more about healthy eating including articles, videos, healthy recipes, and more! Our nutrition newsletter is written by the Online / Calgary Nutritionists on our team who each hold a professional Registered Dietitian license to ensure you are getting credible advice.
Check out these related blogs on our website: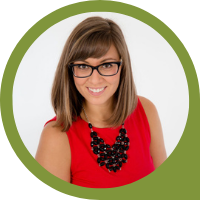 Shauna Kime
Registered Dietitian & Online Nutritionist - Weight Concerns, Women's Health, Diabetes & Meal Planning
The first thing you will notice about Shauna is her contagious optimism, energetic personality and zest. Shauna loves teaching and has a heart full of compassion and empathy for helping clients work through health concerns. Shauna specializes in healthy cooking, diabetes, cardiovascular health, weight concerns and womens health. Read more