Chewy Raisin Cookie Recipe
This is a lower-fat cookie than most that pairs nicely with a glass of milk or calcium-fortified soy/rice/almond milk.  Makes 30 cookies
What you need:
1 cup raisins
1/2 cup water
1/4 cup oil
1 cup sugar
1 egg
1 tsp vanilla
1 cup whole wheat flour
1 cup unbleached white flour
1/2 tsp. baking soda
1 tsp salt
1 tsp cinnamon
1/2 tsp nutmeg
How you prepare:
In a pot combine raisins and water. Bring to a boil for 5 minutes, then cool. In a separate
bowl cream together oil, sugar, egg, and vanilla. Add cooled raisin mixture. Add
the remaining ingredients and blend thoroughly. Drop from a spoon onto cookie
sheet. Bake at 400 degrees for 10-12 minutes. until done.
Per serving:
Calories 90
Carbohydrates 17 g
Protein 1 g
Fat 2 g
Dietary Fiber 1 g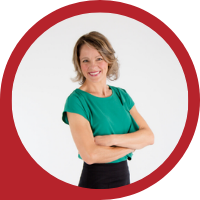 About Andrea Holwegner
CEO, Registered Dietitian, Counseling Practice Director & Professional Speaker
Andrea the «Chocolate Loving Nutritionist» is founder and CEO of Health Stand Nutrition Consulting Inc. since 2000. She is an online nutrition course creator, professional speaker and regular guest in the media. Andrea is the recipient of an award by the Dietitians of Canada: The Speaking of Food & Healthy Living Award for Excellence in Consumer Education....Read more