Citrus Fruits 101 and 12 Ways to Enjoy Oranges and Grapefruits
Add citrus fruits to your meal planning
Say yes to citrus fruits! Since one of the top challenges many of our clients have is incorporating more fruits and veggies into their everyday meal planning.  If you are looking for some fun ways to add citrus fruits to your meal planning this article is for you.
Citrus fruits 101
Right now is a great time to enjoy citrus fruits. Not only are oranges and grapefruits delicious they are also packed with loads of good nutrition. An average medium sized orange or half a grapefruit has only about 60-80 calories and loads of vitamin C to boost your immune system for the winter months.
Naval oranges
– these ever popular oranges are known for their seedless sweet flavor profile.
Cara cara naval oranges
– while these oranges look the same on the outside of a standard naval orange, inside they have a beautiful rich pink hue and are slightly lower acidity and sweeter taste than traditional naval oranges.
Blood oranges
– these oranges get their name from the deep maroon color of their interior. You can tell them apart from naval oranges since their peel may have patches of deep red.  They have a bold orange flavor with a hint of raspberry.
Grapefruit
– these sweet yet tart juicy fruits contain loads of flavor and cancer preventative antioxidants.  Red, pink, white and other varieties are all nutritious options.
12 Ways to Enjoy Citrus Fruits
Outside of peeling an orange or grapefruit and enjoying it fresh here are some other ways to enjoy the fresh citrus taste of juicy oranges and grapefruits:
Vinaigrette: Add fresh squeezed orange juice to make a simple vinaigrette (1 part orange juice and 2 parts olive oil) with salt, pepper and Dijon mustard.  Watch this video from a previous blog post on how to make a vinaigrette in under a minute.
Smoothie: Blend a fresh peeled orange in the blender with banana, ice and milk for a creamy fresh smoothie.
Handmade fruit cocktail: Make a homemade fruit cocktail with diced fresh pieces of oranges, apples, grapes and melons in an unsweetened tropical juice.  This works great for breakfast, packed in school lunches and also as after school/work snacks.
Fish or shrimp tacos: Add sliced grapefruit to the top of your usual recipe for grilled fish or shrimp tacos for a fresh twist on a family favorite.
With avocado: Grapefruit and avocado are a match made in heaven. Simple sliced and arrange on a plate and drizzle with your favorite light vinaigrette.
Salsa for grilled or broiled fish:  Try this recipe on our blog here for Broiled fish with orange almond cilantro salsa.
Breakfast martini: Make a morning grapefruit cocktail with diced fresh grapefruit, unsweetened ruby red grapefruit juice displayed for breakfast in a martini glass.
Salad: Add thinly sliced oranges to your salads. Oranges pair well with mixed greens, toasted almonds and a light vinaigrette.
Couscous side dish: Slice fresh oranges into couscous alongside a pinch of orange zest, cinnamon, cumin, cayenne pepper, diced dates and grated carrots.
Roasted! Cut a grapefruit in half and sprinkle with a pinch of brown sugar and broil in the oven for a few minutes for the sugars to caramelize.
Simple dessert or breakfast parfait: Make a simple dessert or breakfast parfait with vanilla yogurt topped with fresh sliced oranges, diced pineapple and coconut.
Paloma cocktail: To make 4 cocktails: add 1 cup fresh pink grapefruit juice (roughly two juiced grapefruits), 1/4 cup fresh lime juice (roughly one juiced lime), a pinch of white sugar to sweeten (or simple syrup) to taste, 12 ounces club soda and 8 ounces tequila (optional).
We hope you've enjoyed these citrus fruit ideas to inspire your healthy eating journey!
Looking for more simple meal planning tips and healthy recipes for a healthier lifestyle?
Sign up for our weekly newsletter for a healthy recipe of the week (and nutrition articles and videos with a balanced living philosophy to help encourage healthy habits but still save room for your favorites). Our nutrition newsletter is written by the Calgary Nutritionists on our team who each hold a professional Registered Dietitian license to ensure you are getting credible advice.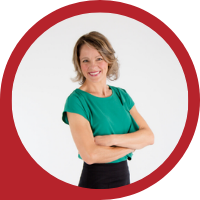 About Andrea Holwegner
CEO, Registered Dietitian, Counseling Practice Director & Professional Speaker
Andrea the «Chocoholic Nutritionist» is founder and CEO of Health Stand Nutrition Consulting Inc. since 2000. She is an online nutrition course creator, professional speaker and regular guest in the media. Andrea is the recipient of an award by the Dietitians of Canada: The Speaking of Food & Healthy Living Award for Excellence in Consumer Education....Read more