Clear thinking about alternative therapies to MS treatment
How do you choose the right medical treatment from everything that is available to you? This is one of the biggest questions you face as a person with Ms.
not so long ago, you wouldn't have had a choice. your doctor would have decided for you from a limited list of possibilities. but today there are several ways to manage Ms and a long list of ways to ease Ms symptoms.
in order to understand and evaluate your options, and manage your Ms over time, you need to be an active, informed consumer.
This is particularly important if you choose to pursue an alternative or complementary therapy. here, it is much harder to identify and evaluate the risks and benefits. Therapies range from the widely accepted to the truly bizarre. To protect your health and your pocketbook, you must track down and scrutinize information from as many sources as possible.
Click here to read more about Clear thinking about alternative therapies to MS treatment (National MS Society)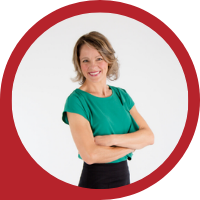 About Andrea Holwegner
CEO, Registered Dietitian, Counseling Practice Director & Professional Speaker
Andrea the «Chocolate Loving Nutritionist» is founder and CEO of Health Stand Nutrition Consulting Inc. since 2000. She is an online nutrition course creator, professional speaker and regular guest in the media. Andrea is the recipient of an award by the Dietitians of Canada: The Speaking of Food & Healthy Living Award for Excellence in Consumer Education....Read more