Colourful Rice Pilaf
Add chickpeas, beans, or diced firm tofu to make this a balanced vegetarian dish!
Makes 6 servings
What you need:
2 cups vegetable or chicken broth
1 cup long grain rice
2 tsp olive or canola oil
1 onion, chopped
1 green pepper, chopped
1 red pepper, chopped
1 clove garlic, crushed
1 zucchini, chopped
1/2 cup frozen kernel corn
1/2 cup mushrooms, chopped
1/2 tsp dried basil
Salt & pepper to taste
How you prepare:
Bring broth to a boil (or boil 2 cups water and add broth powder). Add rice and simmer for 20 minutes, covered. In the meantime, sauté onions, peppers and garlic in a large greased skillet. After a few minutes, add zucchini and mushrooms and continue to sauté until slightly soft. Add corn kernels, cover and let stand 5 minutes to heat through. Combine rice and veggie mixture, add basil and season to taste. Reheats well.
Per serving:
Calories: 206
Carbohydrates: 37g
Protein: 8g
Fat: 3g
Fibre: 3g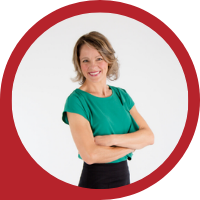 About Andrea Holwegner
CEO, Registered Dietitian, Counseling Practice Director & Professional Speaker
Andrea the «Chocolate Loving Nutritionist» is founder and CEO of Health Stand Nutrition Consulting Inc. since 2000. She is an online nutrition course creator, professional speaker and regular guest in the media. Andrea is the recipient of an award by the Dietitians of Canada: The Speaking of Food & Healthy Living Award for Excellence in Consumer Education....Read more