3 Healthy Eating Tips if You Are Cooking for ONE
Nutrition survival guide for singles
Finding cooking for one a drag? You are not alone. Many of the clients we see in our Calgary dietitian nutrition counselling practice and in the group I facilitate as part of my online nutrition course say things like:
"I toss out a lot of food and find I just don't put in the effort when it is just me"
"I often just grab a bowl of cereal or snacks and don't get the nutrition I need"
"Recipes are too big and I despise eating the same boring thing over and over"
The good news is that there are some ways to make cooking for one just a little bit more inspiring to help you get the good nutrition you need. Here are some tips to get you started:
1. Divide and Conquer
One of the best way you can create a bit more fun when it comes to meal prep is to recruit a buddy (or buddies).
Find another single person in the same situation that wants to eat better but struggles to put the plan into action and cook with them one night per week.
Once per month host a Saturday food prep group with a few friends. Vote on the recipes in advance and then have each person come prepared with the ingredients to cook their recipe (and bring containers to pack home their food).
Find a colleague at work and alternate packing each other a lunch or supper one day per week. This type of layered accountability helps to ensure you are putting the effort into creating a healthy meal.
Do a recipe share once per month with a handful of friends. Determine a date when everyone will get together for a social gathering to do the food swap. Vote on the recipes in advance and have each person prepare their recipe on their own and portion into Ziploc freezer bags or containers. Get together and trade!
2.Think Big, But Buy Small
Just because it is on sale or in a volume discount package doesn't mean it is a good deal if you are not using the product in its entirety. Think big but buy small is a good mantra when it comes to managing food waste.
Have a "mid-point" plan for items purchased in a larger quantity you can use that you may struggle to use up:
Bag of apples – peel, slice or freeze for applesauce, adding to oatmeal or making an apple crisp
Large container of grapes – place on skewers and freeze as "grapesicles"
Berries – freeze for smoothies, pancake topping or parfaits
Discount bag of red peppers – grill and freeze strips for pizzas or pasta
Spinach – sauté and add to a frittata or spinach dip
Learn more about how long certain foods last to improve your confidence around food safety. Check out the website and app stilltasty.com for some insight into the shelf life of thousands of foods.
Check out our previous radio interview and blog post: 3 Ways to Make Your Veggies and Fruit Stay Fresher Longer
3. Cook Once, Eat Twice (or More)
A time saving strategy that anyone can use, especially those that are cooking for one is to cook once and eat twice (or more). There are several ways to do this depending on what I like to refer to as your "food personality" (how often you shop, if you enjoy cooking or want to minimize time in the kitchen and how much variety you like to have day to day):
Freezer ingredient

Prepare one part of the meal in bulk and place just that component in the freezer so you can mix and match options for variety.
Prep single servings of cooked grains such as rice, quinoa, barley, risotto, orzo pasta, couscous and more (place in small containers, Ziploc bags or place in greased muffin tins and pop out once they are frozen).
Also prep single servings of stir-fry or single serving portions of meat/poultry/fish (freeze pre-marinated/seasoned raw or alternatively freeze pre-cooked).
Cook a large pot of legumes and freeze in individual packages or freeze half used cans of chick peas, black beans and baked beans for future use.
Also enjoy the flexibility of quick to grab options such as frozen edamame beans, frozen shrimp, frozen veggies and more.

Freezer meal

Prepare full meals in bulk and place in single servings in the freezer.
Try soup, stew, chili, pasta & meat/lentil tomato sauce, lasagnas, curries and casseroles.

Connected meals using "planned extras"

If you are not a fan of completely eating the same meal as leftovers then try a connected meal using a "planned extra" by intentionally cooking more of ONE food item to use in another meal or snack later in the week.
For example you may decide to cook double the amount of grilled chicken breasts and tonight you are enjoying with rice and steamed veggies and tomorrow you are using the extra chicken for a quesadilla and the third day you are using the extra rice for a shrimp stir-fry.
The best way to move forward on a healthier eating plan for yourself is to book some nutrition counselling with a Registered Dietitian on our team so we can customize a plan for home and eating out that will be specific for your likes and dislikes.  Contact us to set up a free phone consultation to find out how we can help: CONTACT US.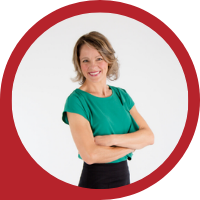 About Andrea Holwegner
CEO, Registered Dietitian, Counseling Practice Director & Professional Speaker
Andrea the «Chocoholic Nutritionist» is founder and CEO of Health Stand Nutrition Consulting Inc. since 2000. She is an online nutrition course creator, professional speaker and regular guest in the media. Andrea is the recipient of an award by the Dietitians of Canada: The Speaking of Food & Healthy Living Award for Excellence in Consumer Education....Read more