Dilled and Grilled Halibut Steaks
Halibut is a great source for heart and brain-healthy omega-3 fats. Balance this dish with Dilled Lemony Rice, steamed veggies and your favorite salad.
Makes 4 servings
What you need:
4, 6oz fresh halibut fillets
Salt and pepper
1/4 cup fresh dill fronds (stems removed, chopped)
Juice of 1 lemon
1 tbsp olive oil
Lemon wedges for garnish
How you prepare:
Place the fish pieces in a baking pan. Season both sides with salt and pepper and coat evenly with the dill. Squeeze lemon over the fish and then drizzle with olive oil to coat. Let sit for 15 minutes. Meanwhile, prepare the grill for direct medium heat. Place the halibut pieces on the grill, skin side down. Cook for about 6 minutes until just cooked through. Remove from grill and let rest for a couple of minutes. To serve, season with a little more salt and pepper, and accompany with lemon wedges and fresh dill.
Per serving:
Calories 223
Carbohydrates 1.8g
Protein 35.6 g
Fat 7.3g
Dietary Fiber 0.2 g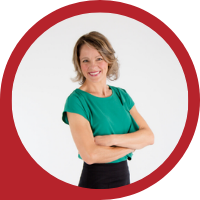 About Andrea Holwegner
CEO, Registered Dietitian, Counseling Practice Director & Professional Speaker
Andrea the «Chocolate Loving Nutritionist» is founder and CEO of Health Stand Nutrition Consulting Inc. since 2000. She is an online nutrition course creator, professional speaker and regular guest in the media. Andrea is the recipient of an award by the Dietitians of Canada: The Speaking of Food & Healthy Living Award for Excellence in Consumer Education....Read more