Dynamite Crockpot Pepper Steak Recipe
Dynamite Crockpot Pepper Steak Recipe
Back-to-school leaves families with hardly any time to prepare hearty, nutritious meals. This simple recipe is so easy to prepare. The crockpot does all of the hard work for you – set it and forget it! When you come home after a long day, a hot meal (without the fuss) will be waiting for you and the family to enjoy!
This post sponsored by my client Gemstone Grass Fed Beef. 
As a dietitan mom, I love that this product is  locally raised and produced, and since I have met the family producing this grass-fed beef, I buy and support this beef for our family meals. Give it a try! For the month of November, Gemstone Grass Fed Beef is offering our readers a 10% discount on online orders – coupon code:  HEALTHSTAND –  visit gemstonegrassfedbeef.com/store
what you need:
1 ½- 2 lbs stew meat
4 tomatoes or 1 can of diced tomatoes
2 bell peppers
1 tbsp cornstarch
1 cup chopped onion
sauce:
¼ cup soya sauce
½ tsp garlic
1 tsp sugar
½ tsp salt
¼ tsp pepper
¼ tsp ginger
1 cup chopped onion
How to make:
Mix sauce ingredients together

Add 1 ½- 2 lbs stew meat and chopped onions to the crockpot, pour sauce on top

Cook on low for 8 hours, or on high for 4 hours

Once meat is tender, add:

4 chopped tomatoes (or 1 can diced tomatoes)

2 green peppers, cut into strips

Combine: ½ cup water with 1 tbsp cornstarch, stir into meat and veggie mixture and cook on high until sauce is thickened (approx ½ hour).

Serve over rice or mashed potatoes.
Per serving (1/6 of recipe):

Calories – 308
Protein – 31 g
Carbohydrates – 17 g
Fat – 11. 5 g
Fibre – 3.6 g
For the month of November, Gemstone Grass Fed Beef is offering our readers a 10% discount on online orders – coupon code:  HEALTHSTAND – visit gemstonegrassfedbeef.com/store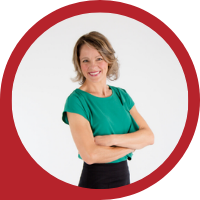 About Andrea Holwegner
CEO, Registered Dietitian, Counseling Practice Director & Professional Speaker
Andrea the «Chocoholic Nutritionist» is founder and CEO of Health Stand Nutrition Consulting Inc. since 2000. She is an online nutrition course creator, professional speaker and regular guest in the media. Andrea is the recipient of an award by the Dietitians of Canada: The Speaking of Food & Healthy Living Award for Excellence in Consumer Education....Read more