Trendy Diets Are Inappropriately Cutting Out Wheat & Gluten
Gluten-free diets are not required for healthy weight management, and may do more harm than good
Barbara started each new year with a resolution to lose weight. A friend of hers had recently gone on a wheat-free diet and had lost a few pounds so she wondered if this could be the answer. Fatigued from years of restrictive dieting and giving up her favourite foods, she asked a few more women how they kept the weight off and some good questions emerged.
If white carbs are so bad then why isn't all of Asia overweight, where white carbs are so common? If bread and pasta is so awful, why aren't more people from France and Italy unhealthy and obese?


Recently there has been a rise in popularity of fad diets that inappropriately vilify wheat and gluten (the protein that is found in wheat, rye and barley).
A November 2012 public opinion survey of approximately 1,000 Canadians by Nanos Research found that close to three in five (57.6 per cent) thought that reducing wheat-containing products help or somewhat help in weight loss. More than one in three (36.2 per cent) thought that gluten-free diets help or somewhat help in weight loss.
Before you unnecessarily remove nutritious and enjoyable foods from your diet, here are some important things to note based on scientific research. For more information about gluten-free diets, wheat and other grains visit www.healthygrains.ca.
There is no need to remove gluten or wheat to lose weight. 
New diet books claiming wheat is to blame for belly fat might sound convincing, but are not endorsed by leading health authorities such as Health Canada. Healthy weight loss involves reducing calories consumed and/or increasing calories expended by physical activity, not cutting out specific foods. Also realize that factors such as genetics, family history, stress, sleep, hormones and body composition also play an important role in your weight.
If you are overweight, reducing calories from foods containing carbohydrates, protein or fat will create the same level of weight loss over the long run. Simply switching the same amount of calories of a gluten containing food to gluten-free foods will not effect your weight.
Don't be fooled by the extra initial weight loss of a low-carbohydrate diet; this indicates you have essentially dehydrated yourself, since carbohydrates store fluid on the body. Since wheat and gluten-containing foods are high in carbohydrates, eliminating these and not replacing them with other carbohydrate-rich foods may result in five or more pounds of fluid loss on your body.
For sustainable weight loss, instead of eliminating any food, reduce the portion sizes of higher calorie items in your diet. These are different for everyone, so keep a journal to assess your own personal trends or work with a registered dietitian who can customize a plan just for you.
Slow and steady wins the race when it comes to weight loss. While you may think a loss of two to four pounds per month is slow, this is right on target and more likely to be sustained for the long term.
Benefits of wheat and grains for health
Unnecessarily removing wheat and other gluten-containing foods from your diet could do more harm than good. Wheat, rye, barley and oats supply key nutrients such as fibre and B-vitamins that are good for your health.
Unless you have celiac disease (which the Canadian Celiac Association estimates affects approximately 1 in 133 Canadians) or if you have a non-celiac gluten sensitivity that affects an estimated two to six per cent of us, there is no reason to give up gluten and wheat.
Health Canada as well as health authorities internationally support whole grains in the diet. Research shows consuming whole grains can be helpful in weight management and offer overall satiety in meals.
Do not be misled by popular claims that you can skip grains and just eat vegetables and fruit. Grains provide different types of fibre, B-vitamins, other nutrients as well as phytochemicals that are not found in fruits and vegetables. For optimal health, choose a wide variety of foods.
The bottom line
When you restrict enjoyable foods you love you will inevitably obsess about them more and likely overeat. There is nothing you must restrict or give up completely in order to manage a healthy weight.
As an activist for finding enjoyment in eating, I would also argue that removing foods you love, such as pasta or bread for no clear medical reason just adds difficulty to the already big challenge of healthy eating.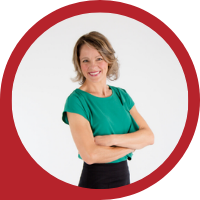 About Andrea Holwegner
CEO, Registered Dietitian, Counseling Practice Director & Professional Speaker
Andrea the «Chocoholic Nutritionist» is founder and CEO of Health Stand Nutrition Consulting Inc. since 2000. She is an online nutrition course creator, professional speaker and regular guest in the media. Andrea is the recipient of an award by the Dietitians of Canada: The Speaking of Food & Healthy Living Award for Excellence in Consumer Education....Read more