Simple Ways to Enjoy 5 Farmers' Market Foods This Summer
Say YES to local farmers' market produce this summer!  
Without question now is the best time to visit your local farmers market. The produce available will inspire you to enjoy more of the good stuff (fruits and veggies) we all need for better energy, health and vitality. Since the produce is fresh you often can enjoy these with very simple cooking and preparation methods.
Why should I visit the farmers' market?  
Farmers' markets are full of inspiration and taste. While certainly you can buy locally grown fresh fruit and veggies at major grocery stores, I frequently visit farmers' markets in my area as the selection is always exciting to both my dietitian and foodie palate. Often because the farmers market is dealing with smaller growers (than grocery stores) you get a gorgeous selection of really high quality and delicious tasting foods.
I am also often surprised that many grocery stores will boast that they carry local Canadian produce but when I look at where foods are coming from they are often from faraway places when we have local produce available in our own area. (For example, I recently could not find local Alberta and BC greenhouse carrots, beets, peaches or nectarines at the grocery store, while down the street at the farmers market these items were available in abundance for similar or lower cost).
What should I buy at the farmers' market?  
Let your senses do the shopping. Go for the features, new arrivals and locally grown items that look and taste the best.
One of the best ways to approach meal planning is to LET THE VEGETABLES DRIVE DINNER. While many people decide a weekly menu based on the protein they want to have (such as chicken, salmon or tofu) and then pair this with a grain and vegetables, start with the vegetable first. This style of meal planning allows you to utilize the best seasonal items at the market and also to minimize food waste since you will think about weekly meal planning in order of which vegetable needs to be used first.
Watch my previous segment on CTV Morning Live:
Healthy ways to enjoy the BEST Canadian-grown fruit
1. Blueberries
Blueberries are antioxidant powerhouses thanks to the blue pigment they contain called anthocyanin.   Blueberries are also a good source of vitamin C, vitamin K, manganese and fibre.
Toss blueberries into a morning smoothie or into whole grain pancakes on the weekend.
Make a batch of blueberry bran muffins as a snack.
Toss into an oatmeal berry crisp for dessert.
2. Cherries
Just like blueberries, cherries also get their beautiful red colour thanks to the antioxidant anthocyanin. Cherries are also one of the natural food sources of melatonin, a natural component that helps to regulate our sleep patterns.
Invest in a cherry pitter and include as part of a fruit salad or on a fruit kabob with other season fruit with "yo-nut dip" made with yogurt and nut butter.
Add to lemonade or water for a unique taste.
Cherry chia pudding: Add 4 tablespoons of chia seeds to 1 cup milk or almond milk along with a drizzle of honey and vanilla extract. Top with pitted sliced cherries and enjoy! 
3. Peaches and Nectarines
Peaches and nectarine contain antioxidant carotenoids such as lutein, zeaxanthin and beta-cryptozanthin that offer preventative health effects and eye health.
Slice on top of cottage cheese or yogurt sprinkled with granola and cinnamon for breakfast.
Add sautéed peaches or nectarines on top grilled chicken or pork for dinner.  
Slice in half and grill until slightly soft and browned and then add a scoop of mascarpone cheese mixed with honey and cinnamon on top.
Slice on your favorite salad greens with a sweet vinaigrette and goat cheese.
Blend nectarines or peaches, yogurt and orange juice in the blender and pour into popsicle moulds for a yummy frozen dessert.
4. Beets
Beets are a vegetable that are well known for their red colour, but they can also be white, yellow or pink. Beets are an excellent source of folate which is an important nutrient that makes red blood cells. Not getting enough folate can lead to feeling tired and weak. Folate is particularly important during pregnancy to help prevent birth defects in a developing baby.  
After eating beets, don't be surprised if you see a red colour when you go to the washroom. This is the remnant of the antioxidant betalain – the pigment responsible for beet's beautiful and deep colour.
Steamed or baked: Simply wash and place in a steamer for 15-20 minutes until soft. Peel the skins after cooking, toss with a little vinaigrette or salt and pepper. Serve warm or cool.
Shredded & raw: Peel and shred beets using a grater and add to salads, soups or muffin recipes.
Natural food dye: Save remaining water from steaming or boiling beets and add small amounts to muffins, cakes or icing for an all-natural food dye.


5. Spinach, Kale & Chard
Dark leafy greens are loaded with antioxidants that are good for overall preventative health of cardiovascular disease, cancer and eye health. They are high in iron, folate, vitamin C and vitamin A.
Enjoy as a salad with your favorite vinaigrette, toasted nuts or seeds, dried cranberries and cheese (such as asiago, blue or parmesan).
Sauté in a pan with olive oil, minced garlic, fresh squeezed lemon juice, salt and pepper.
Sneak into a smoothie with frozen mango, berries and unsweetened juice to create a great green morning beverage or healthy delicious snack. 
Need more support?
As Registered Dietitians that specialize in meal planning, weight concerns, emotional eating, eating disorders, digestive health, heart health, diabetes, pediatric nutrition and sports nutrition we can see you in our local Calgary nutritionist office or as an Online Dietitian by phone or video conferencing for virtual nutrition counseling. Find out more about our Dietitian Nutrition Counseling Programs here.
As university trained Registered Dietitians, you can count on us for credible advice and practical meal planning so you don't have to stress about food anymore. You can achieve a healthy and joyous relationship with food and your body. Let's talk about what this can look like for you. CONTACT US.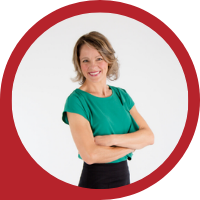 About Andrea Holwegner
CEO, Registered Dietitian, Counseling Practice Director & Professional Speaker
Andrea the «Chocolate Loving Nutritionist» is founder and CEO of Health Stand Nutrition Consulting Inc. since 2000. She is an online nutrition course creator, professional speaker and regular guest in the media. Andrea is the recipient of an award by the Dietitians of Canada: The Speaking of Food & Healthy Living Award for Excellence in Consumer Education....Read more