Fluids & Sport Drinks for Athletes
Water is essential for the human body. It is required to maintain blood volume, regulate body temperature and allow muscle contractions to take place. During exercise, the body maintains its optimal body temperature through sweating. Heat is removed from the body when beads of sweat on the skin evaporate, which results in a loss of body fluid. Sweat production (and therefore fluid loss) increases with a rise in ambient temperature and humidity, as well as with an increase in exercise intensity. So while sweat loss during exercise is essential for body temperature regulation, it can lead to dehydration.
Drinking fluid during exercise is necessary to replace fluids lost in sweat. However, in most (elite) cases the rates of sweat loss are higher than the rate of fluid intake. This can lead to a fluid deficit which ultimately increases the likelihood of dehydration. Therefore, fluid guidelines should promote drinking more fluid to reduce the deficit and potential performance detriments associated with dehydration. However, it is also important to acknowledge that it is possible to over-drink during exercise. This highlights the importance of getting to know your sweat rate and knowing how much you should be drinking. Your sports dietitian can help to tailor an individual fluid plan for you.
Click here to read more about Fluids in Sport and Sports Drinks (Australian Sports Dietitians)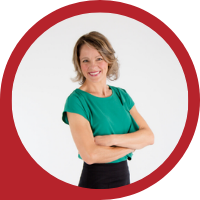 About Andrea Holwegner
CEO, Registered Dietitian, Counseling Practice Director & Professional Speaker
Andrea the «Chocolate Loving Nutritionist» is founder and CEO of Health Stand Nutrition Consulting Inc. since 2000. She is an online nutrition course creator, professional speaker and regular guest in the media. Andrea is the recipient of an award by the Dietitians of Canada: The Speaking of Food & Healthy Living Award for Excellence in Consumer Education....Read more