Food Trends for 2017
Food trends for 2017: From plant butchers and personalised flavours, to purple corn
Exciting culinary, food and nutrition changes are coming our way for 2017. This year, social consciousness, personalisation and simplification lead the way for the top three trends you can expect to see in grocery stores, restaurants and even fast food outlets.
Social consciousness
Consumers continue to demand total transparency in what is in their food, how it was produced and by whom.
Expect to see continued interest in artisan, craft, house-made and locally sourced produce, meat and seafood. The National Restaurant Association ranked hyper-local sourcing as the top concept trend for 2017.
Alongside the "butcher-to-table" trend for restaurants to utilise artisan butchers using more pasture-raised, hormone- free and free-range options, you may also find more vegan or vegetable charcuterie plates at a restaurant near you. The new trend highlighted by THP, Sterling Rice Group and Baum and Whiteman for plant butchery involves "butchers" that create fabricated faux food such as look-alike sausages, burgers and other deli options.
The focus on sustainability by retailers, restaurants and philanthropic organisations will globally be on reducing food waste. Embracing so-called "ugly" fruit, imperfect vegetables and repurposing food waste in new ways will become vogue according to Mintel.
According to food trend expert Phil Lampert in his Forbes article, food ideologies related to sustainability are becoming important as people become more aware of foods that could disappear over the next decades such as avocados, coffee, lobsters and yes, even chocolate.
Personalized
Consumers want the ability to personalise their food based on what they think will make them feel better according to Innova Market Insights. This means you will see paleo diet and low FODMAP diet options along with more free-from foods, protein rich foods and probiotics, for example.
Grocery stores continue to grow personalised and convenience options, including sushi bars, coffee shops and mix-and-match entrees, sides and snacks at the deli for in-store dining. Fast-food outlets continue to offer more ability to customise your options, sauces and sides.

Delivery only restaurants and grocers are set to become more popular according to Forbes.
There are also more options for pre-cut vegetables used for meal prep and now total meal kits that you can pick up or have delivered that contain everything you need to make a meal at home quickly and simply. Nielsen has suggested that vegetable butchers that wash, cut and dice your produce before going to the checkout counter could be the next big thing in the grocery store.
The National Restaurant Association suggests ethnic inspired breakfasts options, street foods, fusion foods and African flavours will be on the menu to add more personalised flavour options.
All of this is good news for Generation Z (age five to twenty years) who think ethnic foods are the norm and are more likely to eat fresh home-cooked meals, prefer stovetop to microwave cooking and think cooking is cool according to Phil Lampert in a Forbes article.
Simple and healthy
Natural ingredients and clean-and-clear are in. Innova Market Insights ranks "clean supreme" as a top trend for 2017.
There will be more "power to the plants" in 2017 according to Mintel and Baum and Whiteman as well as continued interest in veggie-centric meals, plant-based diets, plant-based milks, meat alternatives, vegetarian and vegan options. In the latest 2017 trends report by Pinterest along with Buddha bowls; jackfruit (an Asian tree fruit) emerged as a top food trend given it can be used as a meat substitute because of its meaty texture for recipes like pulled "pork" sandwiches and nachos.
Top vegetables this year will include seaweed, beet greens, chard, turnip greens, mustard greens, carrot tops and squash according to Baum and Whiteman along with the trend for souping as a way to get a big dose of your veggies according to THP. Pinterest lists zucchini chips to be the next kale chips.
Global buyers and experts for Whole Foods Market list purple foods such as purple cauliflower, black rice, purple asparagus, elderberries, acai, purple sweet potatoes, purple corn and even purple cereal, potato chips and tortilla chips to be trendy. Other trendy foods will include tonics, tinctures and wellness drinks as well as legume-based noodles and grain-free spiralized vegetable noodles. Also expect to see coconut everything (such as coconut flour tortillas, coconut sugars, chips and more).
If you would like your personal 2017 trend to be better health, have you considered Personal Nutritional Counselling? Contact us to pursue your healthiest year yet.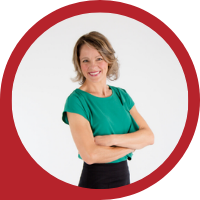 About Andrea Holwegner
CEO, Registered Dietitian, Counseling Practice Director & Professional Speaker
Andrea the «Chocolate Loving Nutritionist» is founder and CEO of Health Stand Nutrition Consulting Inc. since 2000. She is an online nutrition course creator, professional speaker and regular guest in the media. Andrea is the recipient of an award by the Dietitians of Canada: The Speaking of Food & Healthy Living Award for Excellence in Consumer Education....Read more