Healthy Serving Sizes
Healthy foods come in all shapes and sizes and have different amounts of calories and nutrients. Because of this, Eating Well with Canada's Food Guide recommends different serving sizes for different kinds of foods.
The Food Guide uses the term "Food Guide serving" to describe appropriate serving sizes for different foods from each of the four food groups. Being familiar with the sizes of Food Guide Servings can help you understand how much you need to eat each day.
Click here to learn more about Healthy Serving Sizes (Dietitians of Canada)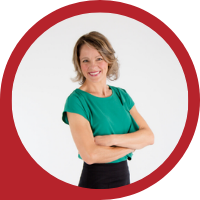 About Andrea Holwegner
CEO, Registered Dietitian, Counseling Practice Director & Professional Speaker
Andrea the «Chocoholic Nutritionist» is founder and CEO of Health Stand Nutrition Consulting Inc. since 2000. She is an online nutrition course creator, professional speaker and regular guest in the media. Andrea is the recipient of an award by the Dietitians of Canada: The Speaking of Food & Healthy Living Award for Excellence in Consumer Education....Read more