Healthy Eating Meal and Snack Summer Survival Guide
How to eat well this summer and still have a life
Let's face it, the summer months and being off on vacation can be a challenging time of year to manage health and stay on track with a healthy eating plan. The good news is you don't have to sacrifice fun and flexibility this summer, especially while on vacation. Read on for some healthy eating tips and tasty meal planning ideas that can help.
What makes summer holidays a challenging time to eat well?
Our meal and snack times often change
Our habits often get thrown off schedule
We may be travelling and eating away from home more often
Additional alcohol and sweet and savory snacks can appear more often
What is the best way to balance fun with health?
Create a new plan for WHEN to eat
Just about everyone benefits from having some structure and plan to go about their day. Without a plan, you can find yourself munching mindlessly all day (or alternatively not eating enough in the daytime and bingeing later).
Eat every 3-5 hours (3-6 meals/snacks per day).
You may find in summer the frequency of your meals may change compared to your usual work/school day eating plan. end up eating a later breakfast, a later lunch, a larger afternoon snack to go with happy hour and a later dinner. There are no right answers on when to eat as we all have our own unique intuitive hunger patterns. Whatever you decide, just have a plan with a rough timeline.
Build in soulful foods first
Build soulful foods into your plan first and then wrap healthy eating around this. (Soulful foods are the ones chosen for taste, socializing and celebration rather than nutrition).
Think about when the opportunity for your favourite indulgent desserts, rich meals and alcohol will likely appear. It is easier to stick to enjoying geeky healthy foods at other times in your day and week if you know you have a plan to enjoy social summer soulful foods.
One of my favorite mantras for balanced living over the summer is:
"When you are on your own eat your best, for social fun have the rest"
For myself I find on summer holidays we try to keep breakfast and lunch as healthy as possible to save room for mid-afternoon cocktails and savory snacks or dessert that often tends to appear on our family summer holidays. We also make sure there is plenty of fresh farmers market summer fruits and raw veggies and dip always available to munch on as healthy snacks.
Move from "all or none" to SOME
You can eat anything, just not everything. Make choices that respect your health but at the same time don't become obsessive or restrictive in your relationship with food and healthy living.
Often having a moderate approach is the best way to eat. Move from "all or none" to SOME as your motto for thinking about all your favorite summer soulful foods.
Listen to Andrea on QR77 during this archived radio interview about eating healthy this summer:

What are some healthy snack ideas for summer?
Top 10 healthy summer snack attacks
Avocado with fresh lime, cayenne pepper and a dash of sea salt on whole-grain crackers
Caprese salad (sliced local tomatoes, bocconcini cheese and fresh basil)
Green smoothie: blend unsweetened orange juice, frozen mango, fresh/frozen/canned pineapple and a big handful of kale or spinach in the blender
Homemade yogurt popsicle: blend vanilla yogurt, berries, milk or almond milk and banana together and freeze in popsicle makers
Grated carrot and raisin salad with sweet vinaigrette
Farmers market raw carrots, baby tomatoes and cucumber slices with hummus
Cottage cheese with fresh peach or nectarine slices and a pinch of cinnamon
Greek salad
Fresh apricots or plums and a handful of nuts or seeds
Watermelon slices (or blend with ice and fresh squeezed lime to make a watermelon slush)
What are some healthy supper meals for summer?
5 Summer supper meals
Grilled chicken breasts or lean beef or bison burger patties on whole-wheat buns. Serve with raw veggies and dip.
Quesadillas on the barbeque prepared with drained canned black beans, cheese, spinach, red peppers and green onions. Serve with sour cream and salsa as dip.
The night before, prepare souvlaki marinade consisting of lemon juice, olive oil, oregano, garlic, pepper and salt. Pour marinade over pork, chicken or beef and the following day grill. Serve with Greek salad and whole-wheat pita and hummus.
The night before, cook pasta and refrigerate for tomorrow's pasta salad. The next day, chop fresh veggies (such as cucumber, carrots, broccoli or cherry tomatoes) or leftover cooked veggies (such as mushrooms, asparagus and roasted red pepper) and add to pasta or other grain. Add cooked chicken, shrimp as well as shredded or cubed cheese and your favourite dressing such as vinaigrette or pesto to finish. Try substituting pasta for rice, quinoa or other grains.
Grill salmon or other fish or seafood on the barbeque. Invest in a barbeque grill basket for sweet peppers, mushroom, zucchini, onion and/or asparagus. Also serve raw carrots or other kid-friendly veggies on the side. Serve with couscous or baby potatoes which are both ready in minutes.
Need some personalized help for a weight challenge or health issue? Book a free phone call to discuss your needs and which Calgary Dietitian or Online Nutritionist in our practice can help.
As Registered Dietitians that specialize in meal planning, weight concerns, emotional eating, eating disorders, digestive health, heart health, diabetes, and sports nutrition we can see you in our local Calgary Nutritionist office or as an Online Dietitian by phone or video conferencing for virtual nutrition counseling. Find out more about our Registered Dietitian Nutrition Counseling Programs here.
As university trained top Registered Dietitians, you can count on us for credible advice and practical meal planning so you don't have to stress about food anymore. You can achieve a healthy and joyous relationship with food and your body. Let's talk about what this can look like for you. CONTACT US.
Looking for some tasty recipes for this summer? Check out our list of 33 TOP Summer Recipes. Download here: [thrive_2step id='23391′]Click to download[/thrive_2step]
[thrive_2step id='23391′]
[/thrive_2step]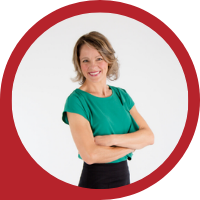 About Andrea Holwegner
CEO, Registered Dietitian, Counseling Practice Director & Professional Speaker
Andrea the «Chocolate Loving Nutritionist» is founder and CEO of Health Stand Nutrition Consulting Inc. since 2000. She is an online nutrition course creator, professional speaker and regular guest in the media. Andrea is the recipient of an award by the Dietitians of Canada: The Speaking of Food & Healthy Living Award for Excellence in Consumer Education....Read more