How to Meal Prep Like a Pro and Spend Less Time in the Kitchen
Meal prep when the winter blues take over the kitchen
I don't know about you but with the earlier sun set and the cold nights, the feeling of inspiration for being in the kitchen is lacking. I want to get in and get out, or even better, cook once and eat multiple times. I find that aiming to meal plan like this can help when you are less motivated in the kitchen over the winter months (or anytime of the year really).
Cook once, eat multiple times
The first step in meal planning that involves cooking once to eat multiple times is to start with one dish and then consider how it can be made into other meals. Traditionally certain foods may be positioned to be eaten a certain way or with certain things. I'd encourage you to break out of this thought process to open up your options in the kitchen.
For example take a slow cooker pulled pork meal. It can be made into the following 3 meals:
1) on a bun with side of steamed veggies and or salad
2) pulled pork tacos with cabbage, sliced radish, feta cheese and cilantro and either a homemade dressing or a bit of ranch/blue cheese dressing
3) pulled pork pizza with mushrooms, pepper, onion and spinach and of course cheese
Another example is a cozy bowl of warm chili con carne (using ground meat, ground poultry or by making it vegetarian by using more beans and lentils and corn). This can be made into 4 meals as shown here:
1) with corn bread and a side of steamed veggies and or salad
2) chili nachos with all the fixings – tomatoes, bell pepper, onion, cilantro, shredded lettuce, avocado, salsa
3) serve over rice with veggies or make into a burrito with rice, tomatoes, bell pepper, green onion, lettuce
4) mix it with the rice (or quinoa) from the above meal, add some extra peppers, grated zucchini, etc. and add it to a bell pepper with some cheese on top for a stuffed pepper
Meal prep with a theme
Another way to meal prep to ensure your not spending a ton of time in the kitchen is to pick a meat/main ingredient or cuisine, purchase items that would go into several different meals with that same main theme.
For example if we look at Mexican flavours and choose some kind of ground meat and add back beans, corn and taco seasoning can be made into any of the following items:
1) tacos
2) taco salad
3) burrito
4) enchiladas
5) quesadillas
6) stuffed pepper
Any of these meals can also be manipulated so that you can tailor the ingredients to particular likes and dislikes. For example, my husband HATES cilantro, but I love it, so I can still put it in any of these items but omit it for him with little to no extra effort.
The above tips help ensure you can spend less time in the kitchen preparing the meals and can enjoy these foods over again without constantly eating the same meal as left overs (not that there is an issue with that if you like doing this, leftovers are great).
Be sure to plan for leftovers of that main ingredient or meal so that you can make it into multiple meals. So maybe its purchasing a larger cut of meat than you would normally or doubling the original recipe. The more you do this the more you will 'stock up' on ideas and the less you will have to plan in the future.
Grocery shopping tips for speed
When you have created your meal plan for what you are going to make for the next day or week, its important to organize your grocery list in areas of the grocery store. This way you don't forget something in one section and have to cover the whole store again to pick up what you missed.
It's helpful to go to the same (or only a few) stores so that you can get to know where you would find certain things. This will make for a much more efficient and pleasant shopping experience. Go around the store picking up the required items on your list without back tracking or purchasing unwanted items.
Using a grocery list is very important for this last part, even though things could be on sale, if its not something that is non-perishable and will require you to eat it soon, is buying that particular item going to help you or hinder you in your healthy eating?
Another really important thing in meal planning, prep and grocery shopping to prevent over purchasing or doubling up on what you already have, I recommend you take an inventory of your fridge, pantry and freezer. Keep these lists in those places and when you use or finish something cross it off, that way you will always know what is in those deep dark corners.
In summary, here are some grocery store tips:
shop with a list


organize your list into areas of the store
try to buy only what is on your list
pick a day and store to shop at and aim for consistency
when finishing items in your home make sure they make it onto your grocery list
I hope you have enjoyed these healthy meal prep and shopping tips to make meal planning this winter easier. If this is not already how you plan your weekly meals, I challenge you to spend sometime, asking your family members, how you can make one meal and turn it into 2-4 different ideas with simple and small changes. Best wishes for a healthy winter season ahead.
Looking for more meal planning ideas?
Check out these previous articles here on our blog:
4 Things Every Meal Planning Newbie Should Know
Healthy Meal Planning for Busy Families
Back up Healthy Meal Planning in a Crunch
Need more support for how to meal prep and spend less time in the kitchen?
Contact our Calgary Nutritionist / Online Dietitian team for help
As Registered Dietitians that specialize in meal planning, weight concerns, emotional eating, eating disorders, digestive health, heart health, diabetes,  and sports nutrition we can see you in our local Calgary Nutritionist office or as an Online Dietitian by phone or video conferencing for virtual nutrition counseling. Find out more about our Dietitian Nutrition Counseling Programs here.
Join the waiting list for our next Online Nutrition Course The Pursuit of Healthiness.
As university trained Registered Dietitians, you can count on us for credible advice and practical meal planning so you don't have to stress about food anymore. You can achieve a healthy and joyous relationship with food and your body. Let's talk about what this can look like for you. CONTACT US.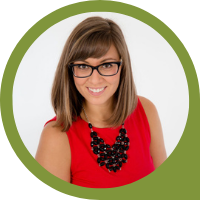 Shauna Kime
Registered Dietitian & Online Nutritionist - Weight Concerns, Women's Health, Diabetes & Meal Planning
The first thing you will notice about Shauna is her contagious optimism, energetic personality and zest. Shauna loves teaching and has a heart full of compassion and empathy for helping clients work through health concerns. Shauna specializes in healthy cooking, diabetes, cardiovascular health, weight concerns and womens health. Read more