Is My Child Growing Well?
Each child is special and develops at a special rate. Like adults, children come in many different sizes and shapes.
What does a child's growth tell us?
The way a child grows tells us a great deal about that child's health. If a child is having problems with health or nutrition, growth is often affected.
Click here to learn more about Growth chart information for parents (Dietitians of Canada)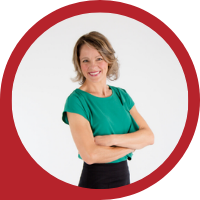 About Andrea Holwegner
CEO, Registered Dietitian, Counseling Practice Director & Professional Speaker
Andrea the «Chocoholic Nutritionist» is founder and CEO of Health Stand Nutrition Consulting Inc. since 2000. She is an online nutrition course creator, professional speaker and regular guest in the media. Andrea is the recipient of an award by the Dietitians of Canada: The Speaking of Food & Healthy Living Award for Excellence in Consumer Education....Read more