Food Styling 101: Creative and Fun Ways to Make Meals Irresistible for Kids
Make kids excited about mealtime and conquer picky eating!
Are you struggling to get your kids to eat the food you make? Picky eating is common among toddlers and young children. You are not alone if you answered yes to that question. Instead of causing tension around the dinner table or getting frustrated night after night because our kids won't eat the food we have prepared, let's take the pressure off and focus on fun ways to present food.  
In this post, we will discuss 5 different ways to engage kids in healthy eating behaviors through different food styling techniques. 
What is Food Styling?
What is food styling you may ask? Food styling is an art form where food is the medium and in combination with props, plates, and placemats, is presented in a creative way to showcase recipes making them more appealing. When we eat, we eat with our senses – what we see, what we smell, what we taste, and even how the food makes us feel. Thus, how we present food to a child can significantly impact their choice to eat it or not. A study that came out of Oxford identified that the way food is present can actually make a dish taste better. We want to get to that stage of a meal where our kids are tasting the food in front of them. To do that, we need to get creative!
Here are 5 food styling tips to engage your children in healthy eating
behaviours
.
1. Consider Colour
This includes the colour of the food itself along with the plate it is being served on 

 

Choose bright and contrasting colours as this creates visual stimuli and draws our eyes to the food 

 

Focus on different colours to break up the plate and separate colours when able. For example, for serving vegetables use carrots, cucumber and red bell pepper placed side by side

 

Children are drawn to bright colours when they paint or play, encouraging bright colours in their food is the same 

 

Brightly coloured foods are also nutrient-dense foods so this encourages healthy eating

 
 2. Arrangement or presentation on the plate 
The placement of food on a plate is key, how it looks to our eyes can make the food look more appealing

 

Get creative with height. Try stacking the food or using an elevated dish to serve dips or salads in 

 

Try cutting the food in different shapes – use cookie cutters to cut fruit, cut sandwiches in triangles 

 

Use different food containers/dishes to serve food and to create different elements on the plate. Be careful to not overcrowd the plate, this makes it less visually appealing and over-stimulating to look at. And as a kid, they don't know where to start and can often shut down

 

Create layers to showcase different textures 

 
 3. Spike their interest
Engage kids with their food by focusing on their interests or the general interests of a group

 

Use fun-shaped plates (cars, dinosaurs, flowers etc.) or placemats (plain or patterned), this helps kids interact with their food on a personal level and creates a dialogue around the food without actually making food the focus

 

When plating the food, either you as the caregiver or the child if able, encourage them to make fun shapes with it – eg. faces or animals 

 

Get creative with seasons and themes – coordinate with holidays to make fun meals that go with the holiday (make a bunny face on a pizza for Easter or cut fruit in pumpkin shapes for Halloween), have a themed meal relating to a different country (eg. Mexican night), choose all red foods for Valentines etc. 

 

You can also make adjustments based on outside temperature, for example, try serving a smoothie as a popsicle in the summer months, or try frozen grapes! 
4. The use of dips when appropriate 
Dips provide a sense of comfort and familiarity to a meal. When we pair a food, especially a new food, with a familiar dip, kids can be more inclined to try it. Dips slightly masking the flavour of that new food until it is accepted on its own

 

Dips provide a sense of activity to the meal; this keeps the kids engaged in each bite

 

Dips can boost the nutritional value of a meal

 

They also provide sensory learning when it comes to food, allowing kids to tolerate food on their hands and in their mouths

 

Try a yogurt dip for fruit, a yogurt and dill dip or hummus for veggies, or salsa for crackers or pita chips
 5. Encourage their involvement
Encourage children to partake in if not all but some of the food preparation – from meal planning to grocery shopping, to actually making the meal

 

Allowing children to partake and contribute to the food preparation process provides them with a sense of ownership over that food and encourages them to try the things they help prepare

 

Give them the opportunity to plate their own food. This allows them to create unique and fun interactions with their food and can help increase their intake of healthy foods- show them how to make faces out of pasta, butterflies out of quesadillas, or animals out of fruit

 

Involving your kids in the food preparation process provides opportunities to teach about healthy eating and makes food more fun 

 
Hopefully, I have provided you with some fun and new ways to help encourage your children to engage in healthy eating behaviours through food styling by getting creative with the food you prepare for them. So next time you are at the grocery store or dollar store, pick up some fun plates or dishes, and next time you go to serve a lunch of grilled cheese sandwich with hummus and veggies, get creative with cutting the sandwich with a cookie cutter and making a flower out of the veggies.
Did you know we offer online kids cooking classes? These hands-on cooking classes with your child as the head chef with you as a parent/caregiver supporting them will allow kids to develop culinary skills through fun, delicious and healthy recipes. Contact us to learn more!
Have any other ideas for combatting picky eating? We would love to hear what works for you and your family in the comments below!
Struggling with picky eating or any other kids nutrition concerns? Our family-friendly Dietitians are here to help!
If you've tried it all and can't get your little ones to eat what you cook them, it may be time to see a Registered Dietitian on our team. 
We can help with proven strategies to help kiddos learn healthy eating habits.
Did you know many employee health benefits cover Registered Dietitian services? Contact us today to learn more about our nutrition counselling programs.
Check out these related articles on our blog!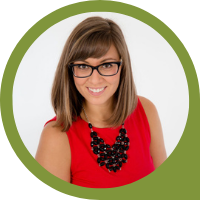 Shauna Kime
Registered Dietitian & Online Nutritionist - Weight Concerns, Women's Health, Diabetes & Meal Planning
The first thing you will notice about Shauna is her contagious optimism, energetic personality and zest. Shauna loves teaching and has a heart full of compassion and empathy for helping clients work through health concerns. Shauna specializes in healthy cooking, diabetes, cardiovascular health, weight concerns and womens health. Read more