Dilled Lemony Rice Recipe
This rice recipe with lemon and dill makes a great side dish
This fragrant dilled lemony rice recipe is a great accompaniment to just about anything! Serve with your favorite grilled fish, meat, poultry or tofu alongside steamed veggies and a tossed green salad for a balanced meal.

Makes 8 servings
What you need:
1 tbsp olive oil
4 chopped green onions
3 cups reduced-sodium chicken stock or vegetable stock
2 cups long grain white or brown rice, uncooked
Zest of 2 lemons
Juice of 1 lemon
1/4 cup chopped fresh baby dill
1/4 tsp pepper
Fresh dill fronds and lemon wedges, for garnish
How you prepare:
Heat the olive oil in a saucepan over medium heat, add the green onions and cook until soft, stirring frequently. Add chicken broth and bring the broth to a boil. Add rice and return to a boil. Just as the stock begins to boil, reduce the heat to low. Add the lemon zest, dill and pepper. Gently stir to evenly distribute all the ingredients. Cover the saucepan and cook until fluid is absorbed (for white rice approximately 16-18 minutes, for brown rice approximately 30-50 minutes). Add the lemon juice, gently fluff with a fork, transfer to a serving bowl, garnish with dill and lemon wedges and serve.
Per serving:
Calories 209
Carbohydrates 39g
Protein 6g
Fat 3g
Dietary Fiber 0.7g
Looking for more healthy eating recipes? Sign up for our weekly newsletter for a healthy recipe of the week (and nutrition articles and videos with a balanced living philosophy to help encourage healthy habits but still save room for your favorites). Our nutrition newsletter is written by the Calgary Nutritionists on our team who each hold a professional Registered Dietitian license to ensure you are getting credible advice.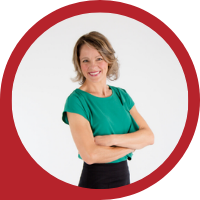 About Andrea Holwegner
CEO, Registered Dietitian, Counseling Practice Director & Professional Speaker
Andrea the «Chocolate Loving Nutritionist» is founder and CEO of Health Stand Nutrition Consulting Inc. since 2000. She is an online nutrition course creator, professional speaker and regular guest in the media. Andrea is the recipient of an award by the Dietitians of Canada: The Speaking of Food & Healthy Living Award for Excellence in Consumer Education....Read more