Lentil Brownies
Here is a sneaky way to try incorporating some lentils into your foods that even the pickiest eater won't know suspect.
Recipe courtesy of www.lentils.ca
What you need:
½ cup butter or margarine
½ cup lentil puree*
¾ cup cocoa
2 cups sugar
¾ tsp salt
3 eggs
1 tsp vanilla
1 cup flour
1 cup chocolate chips
1 cup walnuts (optional)
How you prepare:
1.  Melt butter; mix in lentil puree, cocoa, sugar and salt. Add eggs, one at a time. Mix in vanilla, flour, chocolate chips (and walnuts).
2.  Bake in a greased 9 x 13 pan at 350° F (175° C) for 22 minutes or until a toothpick inserted in the centre comes out clean.
*Lentil Puree: Place cooked or rinsed & drained canned lentils into a food processor. For every 1 cup lentils, add ¼ cup water. Blend to make a smooth puree with a consistency like canned pumpkin. If needed, add additional water 1 tbsp at a time.
Per serving:
Calories: 237.6
Carbohydrates: 38.3 g
Protein: 3.4 g
Fat: 9.7 g
Fibre: 2.6 g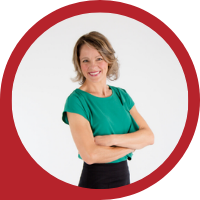 About Andrea Holwegner
CEO, Registered Dietitian, Counseling Practice Director & Professional Speaker
Andrea the «Chocoholic Nutritionist» is founder and CEO of Health Stand Nutrition Consulting Inc. since 2000. She is an online nutrition course creator, professional speaker and regular guest in the media. Andrea is the recipient of an award by the Dietitians of Canada: The Speaking of Food & Healthy Living Award for Excellence in Consumer Education....Read more