Lower-fat Spinach Dip
Using reduced fat sour cream and salad dressing substantially reduces the fat content of the traditional recipe. Using whole grain bread makes the traditional recipe packed with more fiber and nutrients!
Makes 10 servings
What you need:
1 cup fat-free sour cream
1 cup light mayonnaise or miracle whip
1 package of Knorr vegetable soup mix
1/2 a bag of fresh pre-washed spinach (or 1 package of frozen spinach), chopped, cooked and drained
1 red onion, chopped into fine pieces
1 can drained water chestnuts, chopped into fine pieces
Fresh or dried parsley to taste
Pumpernickel, multigrain, or whole wheat bread
How you prepare:
Combine all of the above ingredients except the bread into a bowl. Serve spinach dip with bite sized pieces of bread.
Per serving:
Calories 188
Carbohydrates 26 g
Protein 6 g
Fat 7 g
Dietary Fiber 4 g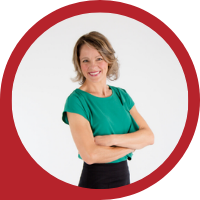 About Andrea Holwegner
CEO, Registered Dietitian, Counseling Practice Director & Professional Speaker
Andrea the «Chocoholic Nutritionist» is founder and CEO of Health Stand Nutrition Consulting Inc. since 2000. She is an online nutrition course creator, professional speaker and regular guest in the media. Andrea is the recipient of an award by the Dietitians of Canada: The Speaking of Food & Healthy Living Award for Excellence in Consumer Education....Read more