March is National Nutrition Month
Celebrate Food…from field to table!
Here are 3 resources related to the 2011 national nutrition month theme "Celebrate Food…from field to table!"
1. Slow Food
Did you know you have a wealth of small-scale growers, producers and ranchers who devote their lives to raising high quality food for our tables? Slow Food is an international organization that unites the pleasure of food with responsibility, sustainability and harmony with nature.
To find out information in your area, visit Slow Food.
If you are in the Calgary area visit Slow Food Calgary.
2. Farmers' Markets
When is the last time you visited a local farmers market? If you do so regularly I guarantee it will inspire you to cook more and eat better. Here are a few websites to check out:
3. Celebrate Food with Dietitians of Canada
Dietitians of Canada has a website devoted to the national nutrition month theme this year where you can find recipes, articles and an interactive map that will show you where food is grown in Canada.
Visit Celebrate Food and check out these handouts:
Thanks for reading!
Andrea Holwegner
"The Chocoholic Dietitian"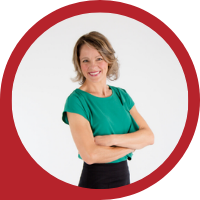 About Andrea Holwegner
CEO, Registered Dietitian, Counseling Practice Director & Professional Speaker
Andrea the «Chocolate Loving Nutritionist» is founder and CEO of Health Stand Nutrition Consulting Inc. since 2000. She is an online nutrition course creator, professional speaker and regular guest in the media. Andrea is the recipient of an award by the Dietitians of Canada: The Speaking of Food & Healthy Living Award for Excellence in Consumer Education....Read more