Meal Planning 101 – A Dietitian's Guide to Master Meal Prep
Easy steps

to

plan

meals and snacks

for the week ahead

that will set you up for success
Whether it is a busy week at work, you have lots of fun things planned in your personal life, or you just don't have the time or energy, you don't need to compromise on your nutrition and health. It is all in the planning and preparing that can make things easier for you when it comes to healthy meals throughout the week. Here is what I do weekly to help me feel prepared to tackle the week but still enjoy delicious food.
1. Look at the week ahead and what activities or plans you have

that could

impact

mealtimes

. 
Do these plans include meals, make mealtime requirements fast and easy to allow you to get somewhere, or is it a free evening where you have time to make something? I also check the weather, especially in the hot months when I might not want to use my oven. Once I know this it helps determine what evenings I am pulling something from my freezer, which dinners I have time to make myself, and which days I might need some support through pre-prepared items from the grocery store.
2. Take stock of what you already have

– F

reezer
I try to keep a dated list of what I have in my freezer for frozen meat and already-cooked meals. When I purchase meat to freeze, I write it on this list with the date, this tells me what needs to be used first and what I have lots of. This helps me determine some of the meals I will make this week and what will be pulled out as a full meal. 
3. Take stock of what you already have – P

antry
Once I have a general idea of what type of meals I need to have on my menu plan for the week, I look in my pantry to see what sauces, grains, or canned items I have that need to be used. Then I plan what meals I can make from these items in combination with what I have in my freezer.  
4. Create a meal plan
Based on what information I have compiled from the 3 steps above I then create a meal list which then goes into a meal plan. I aim for: 
1 meatless plant-based meal 

 

1 night (minimum) to be direct leftovers

 

1-2 meals from the freezer depending on the week's activities

 

1 meal to be made in bulk (to replace a meal coming from the freezer)

 

~1 take-away or out meal.

 
I then organize my calendar to suit which meal goes where based on step 1.  
If I need quick and easy meals I consider things like breakfast for dinner, one pot/one pan meals, meals that use a rotisserie chicken, or pre-made items.  
For ideas for each of these above, check out our blog for many meal ideas!
When the days get busy, or I don't have the energy to make things from scratch I take advantage of things like:  
Pre-cut vegetables and fruit trays for easy snacks

 

Bagged salads that have all the ingredients already portioned out 

 

Already made sauces (ie. Butter chicken sauce, pasta sauce, salad dressings) 

 

Frozen vegetables to add to meals I will cook 

 

Already made baked potatoes 

 

90-second microwave rice

 

Full meal kits that I will add other foods to, to help make it more balanced

 
5. Create a grocery list

+ go shopping (online or in person)
Next, I take the menu I have created and go through the ingredients for each meal and snack, and put together a grocery list of needed items, trying to ensure all items are on there so I don't have to make a mid-week emergency grocery run. Once the list is made, I go get my groceries. However, you choose to do it, in person or online. 
6. Meal Prep
Once I have all the ingredients for the week, I start some prep – I try to do 3 days at a time.  
I will wash, dry and cut fruit and vegetables and store them in appropriate containers to keep them fresh. 

 

I make and organize all snacks for the 3 days.

 

I organize my fridge based on when I will be using food items first and have them upfront.

 

If I can I do some of the dinner prep as well, wash and cut vegetables, make the grains/starches (such as quinoa and sweet potato), and any sauces/marinades. I place these in containers and label them, so I know what meal they belong to and when I plan to use them.
Following these 6 steps each week helps me feel prepared and ready to head into a busy week. It allows me to plan for activities and fun events while not having to compromise on my nutrition. I know that when I eat well, I feel better and have more energy for the things I love, like my family. Even if I plan to eat out, I can manage my day so that I can enjoy that meal out by pairing it with a fulfilling and nutritious breakfast and lunch.
If you are new to meal planning start small, start by looking at your week and noting down how many meals you need that are quick, how many you have more time to make, and the preferences of you and your family. Once you have this information the next steps fall into place. If you feel like you don't have time, use something prepared or packaged in each meal as a stepping stone to help bridge the gap between a fully cooked homemade meal and a convenient meal purchased from takeout. 
If you need more assistance with meal planning and healthy eating, contact me or our Registered Dietitian team at Health Stand Nutrition or learn more about nutrition counselling services for meal planning.
For more information on meal planning on a budget click here. For meal planning in 4 Easy Steps click here.
Looking for further support in meal planning and making lifestyle changes?Our Dietitians can help! 
Unsure where to start or feeling stuck on the way? Get connected with one of our dietitians who can support you on your nutrition journey. We have a team of experienced dietitians who are passionate about coming alongside you and finding personalized solutions to your nutrition challenges. 
Learn more about our nutrition counselling services or contact us directly below to see how we can assist you.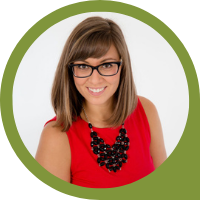 Shauna Kime
Registered Dietitian & Online Nutritionist - Weight Concerns, Women's Health, Diabetes & Meal Planning
The first thing you will notice about Shauna is her contagious optimism, energetic personality and zest. Shauna loves teaching and has a heart full of compassion and empathy for helping clients work through health concerns. Shauna specializes in healthy cooking, diabetes, cardiovascular health, weight concerns and womens health. Read more