Mom's Jelly Roll
This classic favorite is a great light addition to any potluck or family gathering!
Makes 10 servings
What you need:
1/2 cup milk
1 tbsp soft non-hydrogenated margarine
1/8 tsp salt
3 eggs
1 cup sugar
1 cup flour
1 1/2 tsp baking powder
1 tsp vanilla
Icing Sugar
Crabapple Jelly or Lemon Filling
How you prepare:
In a glass measuring cup, put in milk, margarine and salt and microwave on high for 1 minute and set aside. Meanwhile beat eggs very well, add sugar gradually and continue to beat for 8 minutes until thick and light. Add the dry ingredients (flour and baking powder), alternating with milk ingredients and ending with dry. Gently mix. Pour into jelly roll pan lined with waxed paper. Bake 20 minutes at 350 degrees F.
Turn onto a tea towel which has been dusted with icing sugar. Spread with crabapple jelly or lemon filling. Roll.
Per serving:
Calories 162
Carbohydrates 30 g
Protein 4 g
Fat 3 g
Dietary Fiber 0 g
Click here for a printer-friendly PDF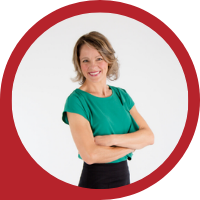 About Andrea Holwegner
CEO, Registered Dietitian, Counseling Practice Director & Professional Speaker
Andrea the «Chocoholic Nutritionist» is founder and CEO of Health Stand Nutrition Consulting Inc. since 2000. She is an online nutrition course creator, professional speaker and regular guest in the media. Andrea is the recipient of an award by the Dietitians of Canada: The Speaking of Food & Healthy Living Award for Excellence in Consumer Education....Read more