Nutrient Value of Some Common Foods
As Canadians recognize the crucial role of nutrition in the maintenance of good health, they increasingly seek information regarding
the nutrient density of foods on the Canadian market.
Health Canada publishes two databases which list nutrient values in Canadian foods. The first is a large, comprehensive, computer- ized database called the Canadian Nutrient File (CNF). The 2007b version reports up to 143 nutrients in 5516 foods. The CNF can be accessed on the Internet at www.healthcanada.gc.ca/cnf. While this format and detail are useful to health professionals and food industry personnel, a second abbreviated, printed version is a more practical reference for many Canadians.
For this reason we have produced this booklet entitled Nutrient Value of Some Common Foods. This publication lists the nutrients most relevant in terms of public health and contribution to the food supply of 1100 of the most commonly consumed foods in Canada. Nutrient values taken from the CNF are calculated in terms of reasonable average household measures of the ready-to-eat form of the food. These amounts are not always identical to the serving sizes displayed on Canada's Food Guide, which are deter- mined for the purpose of providing healthy patterns of eating for a wide range of ages and gender.
Click here for the Nutrient Value of Some Common Foods (Health Canada)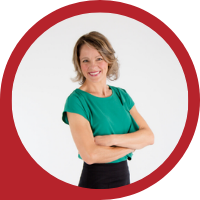 About Andrea Holwegner
CEO, Registered Dietitian, Counseling Practice Director & Professional Speaker
Andrea the «Chocolate Loving Nutritionist» is founder and CEO of Health Stand Nutrition Consulting Inc. since 2000. She is an online nutrition course creator, professional speaker and regular guest in the media. Andrea is the recipient of an award by the Dietitians of Canada: The Speaking of Food & Healthy Living Award for Excellence in Consumer Education....Read more