Nutrition and Chronic Kidney Failure
Why is good nutrition important for people with kidney disease?
Making healthy food choices is important to us all, but it is even more important if you have chronic kidney disease (CKD). Why? Good nutrition gives you energy to:
do your daily tasks
prevent infection
build muscle
help maintain a healthy weight
keep your kidney disease from getting worse.
Will i need to change my diet if I have kidney disease?
There is no one eating plan that is right for everyone with kidney disease. What you can or cannot eat will change over time, depending on how much kidney function you have and other factors, like having diabetes, for example. Your doctor can refer you to a dietitian with special training who can teach you how to choose foods that are right for you.
Click here to read more about Nutrition and Chronic Kidney Disease (Stages 1-4) and Nutrition and Chronic Kidney Failure (Stage 5)
(Both from National Kidney Foundation)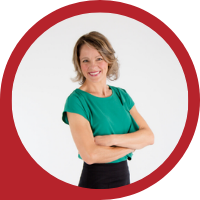 About Andrea Holwegner
CEO, Registered Dietitian, Counseling Practice Director & Professional Speaker
Andrea the «Chocoholic Nutritionist» is founder and CEO of Health Stand Nutrition Consulting Inc. since 2000. She is an online nutrition course creator, professional speaker and regular guest in the media. Andrea is the recipient of an award by the Dietitians of Canada: The Speaking of Food & Healthy Living Award for Excellence in Consumer Education....Read more