Nutrition to protect against heart disease
Healthy Eating for a Healthy Heart
Nutrition plays a major role in reducing many of the risk factors for heart disease. Making healthy eating choices is not only important to keep your blood cholesterol levels and blood pressure healthy it greatly influences your ability to manage a healthy weight and protect against diabetes.
*February 2017: the written content below has been updated to reflect new research relevant to this article.
Top 10 nutrition strategies for reducing heart disease
Boost your intake of omega-3 fats. 
These fats improve heart health by making the blood less sticky, which reduces the risk of heart attack and stroke. Omega-3 fats also lower blood pressure and cholesterol. The best sources of omega-3 fats are fatty fish and ground flax seeds, walnuts, and canola oil.
Choose healthy unsaturated fats. 
Unsaturated fats found in olive oil, nuts, seeds, avocados and fish are healthy fats that are good for us. Be sure to include a moderate amount of these in your diet, as they lower your "bad" or LDL-cholesterol.
Increase fibre-rich foods. 
Fibre found in whole grain breads, bran cereals, beans/legumes, and fruits/veggies help to reduce cholesterol and keep you full longer. Soluble fibre which is especially high in bran cereals containing psyllium is particularly good for reducing cholesterol levels when you eat it regularly.
Slash trans fats. 
Trans fats (shortening, hydrogenated vegetable oils) are found in some margarines and some packaged foods such as cookies, cakes, frozen meals, deep fried foods, and fast foods. The food label can help you determine how much trans fats are in a particular food. Aim to reduce or even eliminate trans fats from your diet since they not only increase the "bad" LDL-cholesterol but they also reduce the "good" HDL-cholesterol in our body.
Be mindful of saturated fats.
Traditionally it was thought that saturated fat was harmful for heart health.  Saturated fats are found in heavily marbled meats, the skin on poultry, butter, margarine, tropical oils (coconut oil, palm oil, cocoa butter), and high fat-dairy foods such as cheese.  Newer research has found that saturated fats may or may not increase the 'bad' LDL-cholesterol in the body, which harms heart health. Part of the reason that there may be some conflicting results depends on which foods are being replaced for saturated fat.  Monounsaturated fats and omega-3 fats when replaced for saturated fat is beneficial for heart health.  Health depends on the quality of your whole diet, not just the type of fat or any other single nutrient.  Rather than focusing on counting grams of fat, focus first on eating wholesome foods your grandmother would recognize that contain simple ingredients.
Eat less simple sugars & refined grains. 
Sweets, pop, desserts and many refined foods such as white bread and low-fibre grains can increase your triglycerides (a negative type of fat in your blood similar to cholesterol) and contribute to extra calories and lead to weight gain. These foods can also contribute to higher blood sugars if you have diabetes.
Watch alcohol consumption. 
While moderate alcohol consumption is beneficial for your heart you should be aware that excessive alcohol can increase your triglyceride levels, contribute to high blood pressure and also increase your overall calorie level and lead to weight gain. If you choose to drink, do so in moderation.
Reduce your calories (if you are overweight). 
Reducing your calorie intake can help you to lose weight if you are overweight. Research suggests that many people see a drop in their cholesterol levels, blood pressure and blood sugars by even losing a few pounds.
Shake some salt. 
I don't think it is any surprise that Canadians eat much more salt than required for health. Most of our salt comes from ready-to-eat, processed/packed foods, eating out, canned foods, and condiments. Limiting dietary sodium intake to 1,500-2,300 mg per day is recommended if you have high blood pressure. Remove the salt shaker from your table and be sure to read labels and choose lower sodium foods.
Learn about the DASH diet. 
The DASH (dietary approaches to stop hypertension) diet has been shown in research to lower blood pressure significantly in part due to the rich sources of potassium, magnesium, calcium, as well as protein and fibre. This eating plan emphasizes plenty of fruits, veggies, low-fat dairy foods, and reduced saturated fat. The DASH diet also includes whole grains, fish, poultry, and nuts and is low in red meat, sweets, added sugars, and sweetened beverages typical in North American diets. Other wellness factors important for your health While you may not be able to change some risk factors for heart disease such as your genetics or family history, there are so many things you can do.
Outside of eating well to achieve a healthy weight and managing high blood pressure, high cholesterol and diabetes, it is important to quit smoking, keep physically active and reduce stress. Sound overwhelming? Take one step at a time — every effort you make to live a healthier life is movement in the right direction.
Looking for more information?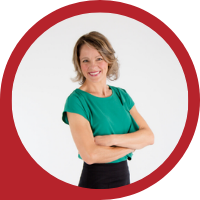 About Andrea Holwegner
CEO, Registered Dietitian, Counseling Practice Director & Professional Speaker
Andrea the «Chocolate Loving Nutritionist» is founder and CEO of Health Stand Nutrition Consulting Inc. since 2000. She is an online nutrition course creator, professional speaker and regular guest in the media. Andrea is the recipient of an award by the Dietitians of Canada: The Speaking of Food & Healthy Living Award for Excellence in Consumer Education....Read more