Our Favourite Things: Freezing Herbs and Ginger Root
Tip: Freeze Herbs
I love the taste of fresh herbs but often find I don't have the right fresh ingredients in the fridge at the right time or can't use all that I have purchased or grown at once.  While frozen herbs won't work for garnish I've found washing, chopping and freezing herbs such as dill, parsley, rosemary, sage and oregano are handy to have in the freezer to add to recipes on the go. 
While many cooking sites suggest preparing in ice cube trays with water or oil I have found simply placing dry herbs in snack sized ziplock bags with the air squeezed out works great.
I am also a fan of tossing ginger root into the freezer since you can finely grate frozen ginger and add to recipes. 
Hint: you can peel if you want but it is not necessary.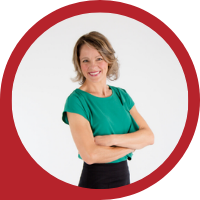 About Andrea Holwegner
CEO, Registered Dietitian, Counseling Practice Director & Professional Speaker
Andrea the «Chocolate Loving Nutritionist» is founder and CEO of Health Stand Nutrition Consulting Inc. since 2000. She is an online nutrition course creator, professional speaker and regular guest in the media. Andrea is the recipient of an award by the Dietitians of Canada: The Speaking of Food & Healthy Living Award for Excellence in Consumer Education....Read more