Overeating at Night? 3 Solutions for Curbing the Habit of Nighttime Eating
The Top 3 Evening Snacking Mistakes and What to Do About Them
Regardless if you are coming home stressed out after a long workday, unwinding after you put your kids to bed or watching TV, snacking in the evening is part of life. But what can you do to curb the habit of nighttime eating and overeating in the evening?
We eat for many reasons including physical hunger, celebration, social connection and family tradition. We also eat in response to habit and emotional triggers such as stress, sadness, and boredom. The good news is that you don't need to eliminate enjoyable foods and avoid snacking in the evening; it is about finding a balance between health and enjoyment.
If you are like many of the clients we see in our nutrition counseling practice that are struggling with overeating at night, this article is for you. Read on to explore the top 3 evening snacking mistakes and what you can do to curb the habit of nighttime eating.
Solutions for the Top 3 Evening Snacking Mistakes
Here are the top 3 snacking issues that are important for you to understand to help you manage your health and weight concerns (but still save room for fun and enjoyment):
Issue 1:  Starve now and binge later mindset
Intentionally under-eating during the day to save up for a fun evening later just further provides you with permission to over-do-it both physically and emotionally.  Often if you are struggling with overeating in the evening you may be trying to rely on willpower to change this habit.  The first thing to consider is what you are eating for breakfast as well as your intake throughout the day.  Everything is connected.  Eating 3 balanced meals and potentially some snacks so that you are fueled with something every 3-5 hours is a good rule of thumb.  Coming home underfed after a long workday or stressful study schedule makes it very difficult to manage evening snacking since your body is attempting to make up for the food it didn't get.  Toss in emotional triggers such as stress, fatigue and boredom and you may be eating far more than you intend.
Issue 2:  Failing to manage the environment
Food psychology research has found that the more we have the more we eat.  If you stock your pantry with a large variety of junk food you can bet you will eat a lot of this.  If you stock your pantry and fridge with a tremendous variety of attractive healthy foods you will eat more of this.  The key is managing our environment such as our home, car, desk at work and more to make sure we have the right type of fuel available when we are hungry.
We eat packages, not portions.  Be sure to place hard-to-manage junk foods in small portions and buy small units rather than shopping in bulk.  The trick is not to eliminate them but to have an awareness of how you work best.  As the chocoholic nutritionist stashing a large selection of chocolate bars in my pantry would not be a good idea since I would eat it far more often and in a larger amount than truly needed.  Instead, if I truly want chocolate I go out and buy a chocolate bar.  This has eliminated the "nice to have" cravings and allowed the "need to have" cravings to be met.
Issue 3.  Using food to stuff and starve uncomfortable emotion
Food can be used to numb and stuff down uncomfortable emotions.   The evenings can be especially challenging when trying to manage emotional eating since it is a time you may be unwinding, tired, and thinking about the challenges of the day. Everyone eats for emotional reasons sometimes. It is perfectly normal to eat when you are sad, mad, happy or stressed. However, if your eating is bringing you down and making you feel uncomfortable regularly, there is hope if you are willing to ask yourself some tough questions:
What is eating me? What am I "stuffing"? If I am eating when I am not truly hungry, is it because I am stressed, sad, bored, angry, worried, etc.?
What am I hungry for? What am I looking for in my life that has not come my way yet? What fulfills me and brings me joy?
How can I comfort myself without food? How else can I soothe or nurture myself? Is there an enjoyable hobby, task or activity that I could do instead of turning to food?
In our practice, we specialize in emotional eating and helping our clients balance both healthful and soulful eating so they never feel deprived and don't have to feel bad if eating isn't perfect.  We've developed lots of tools and resources to help with behavior change, managing cravings, and navigating stress eating. We also collaborate with a wonderful team of psychologists that can really help dig into the bigger emotional reasons and blocks that are getting in the way of our clients in their journey to achieve better health and move to their personal best weight. If you are struggling with this reach out to us for support: CONTACT US
Need more nutrition support from our Calgary and Online Dietitian team?
As Registered Dietitians that specialize in meal planning, weight concerns, emotional eating, eating disorders, digestive health, heart health, diabetes, pediatric nutrition, and sports nutrition, we can see you in our local Calgary office or online by phone or video conferencing. Find out more about our Dietitian Nutrition Counseling Programs here.
As university-trained Registered Dietitians, you can count on us for credible advice and practical meal planning so you don't have to stress about food anymore. You can achieve a healthy and joyous relationship with food and your body. Let's talk about what this can look like for you:
Check out these related articles on our blog by our team of Dietitians: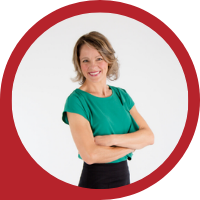 About Andrea Holwegner
CEO, Registered Dietitian, Counseling Practice Director & Professional Speaker
Andrea the «Chocolate Loving Nutritionist» is founder and CEO of Health Stand Nutrition Consulting Inc. since 2000. She is an online nutrition course creator, professional speaker and regular guest in the media. Andrea is the recipient of an award by the Dietitians of Canada: The Speaking of Food & Healthy Living Award for Excellence in Consumer Education....Read more