Packed Lunch Ideas
Look forward to lunch again!
Often when we think of meal planning we only focus on dinner meals. This is a great place to start, as lunch can easily be leftovers and breakfast can be on rotation. But unless you specifically plan for leftovers for lunch you may find you have nothing to bring for lunch or pack the kids the next day. I want to share some of my favourite packed lunch ideas with you.
With any meal we always want to think of balance – what is my carbohydrate or starch, what is my protein and what is my fruit and or veggies? If you break it down like this you can ensure you will get all the energy and nutrients you need to finish the day off strong!
My Favourite Sandwiches
Some of the simplest packed lunches are sandwiches. Now you may say: "No way, I can't have a sandwich 5 days a week!." This might be true, but hear me out. If you switch up the fillings, what you 'wrap' it in and what you have on the side, your packed lunch does not need to be repetitive and boring.
These are TEN of my favourite sandwich fillings:
Chicken (can be grilled, rotisserie, sliced), cheese of choice, sliced cucumber, lettuce or spinach and a dollop of mustard (or try a garlic aioli!).
Ham and swiss cheese, tomato slice, lettuce, and a pickle on the side
Chicken (can be grilled, rotisserie, sliced), brie cheese, fig jam (I get mine from HomeSense), spinach and sliced Granny Smith apple
Turkey (leftover or sliced, can also use chicken), cranberry sauce or jelly, arugula, cheese (my fav is Havarti)
Egg salad – 1-2 hard boiled eggs mashed with sliced green onion, celery, black pepper and a dollop of mayo, I also like to add lettuce or sprouts too.
Tuna salad – canned tuna drained and mixed with, diced red onion and celery, grated cheddar cheese and a dollop of mayo. Try toasting this open faced in the oven so it gets melty and crispy!
Pesto, chicken (can be grilled, rotisserie, sliced), sliced tomato, spinach, mozzarella cheese, grilled panini style
Roast beef, whole grain mustard, cheese of choice, lettuce, tomato, grated beets and cucumber slices
Hummus, roasted veggies (I use leftovers from the night before – bell pepper, zucchini, mushrooms, onion), grilled haloumi cheese
Herbed goat cheese mixed with dry cottage cheese spread onto bread of choice, lettuce or spinach, sliced cucumber, avocado, splash of lemon juice, alfalfa sprouts and fresh ground black pepper
Once you choose what you are going to fill your sandwich with you can choose different starches:
Whole grain seeded bread
Sour dough bread
Whole grain wraps or tortillas
Whole grain pita
Whole grain bun
Rye bread
Packed Lunch Sides
Next, finish off your packed lunch by adding extra nutrients through 'sides'… such as:
A piece of fruit (choose seasonal fruit and mix it up each day or week to get variety)
Trail mix (try making your own with different nuts, seeds, dried fruit, dark chocolate chips, granola or cereal)
Veggies and dip
And maybe a small treat like an energy bite or piece of chocolate or homemade cookie
Beyond Sandwiches: More Packed Lunch Ideas
I also love to make bento or charcuterie style lunch's. It is not necessary but I love to use a special lunch container for this. It has multiple sections so that you can put each item into its' own special spot. You also can use things like silicone muffin cups in a larger container, or get a small art container that is used for storing beads or supplies etc. If you are a parent you can also use an old egg carton or muffin tin for your kids at home!! Lunch like this can be interactive and allow you to eat different elements at different times. Just ensure you have your 3 components of a balanced meal.
Examples of a bento or charcuterie style lunch:
Don't forget lunch can also be leftovers. But if you are someone who does not like eating the same thing multiple times try to mix it up. Use the leftovers in a different way such as adding to a salad or using the meat in a sandwich. Or putting into your bento box. Switch up sauces or dressings, add extra flavour and textures through cheese or nuts.
Lastly, always include some good ol' fashioned H2O to keep you hydrated. For most of us we are aiming for around 2L of water intake a day. Need some tips on how to drink more water if you don't really enjoy it? Read this previous blog post here for some additional ideas: How to Drink More Water if You Struggle to Drink Enough
A packed lunch doesn't have to be boring, it should be a meal you look forward to! Always choose something that will give you nourishment to complete your work day, but also something to be enjoyed while you take a meaningful break at midday.  If you enjoy what you eat and feel satisfied you are less likely to search for 'something else' later in the afternoon which often is not a choice with high nutritional value. Eating a well balanced and delicious lunch can prevent mindless eating in the afternoon and over eating at dinner.
So start looking forward to lunch again!
Need more support for how to meal prep and spend less time in the kitchen?
Contact our Calgary Nutritionist / Online Dietitian team for help
As Registered Dietitians that specialize in meal planning, weight concerns, emotional eating, eating disorders, digestive health, heart health, diabetes, and sports nutrition for nutrition counseling. Find out more about our Dietitian Nutrition Counseling Programs here.
Join the waiting list for our next Online Nutrition Course The Pursuit of Healthiness.
As university trained Registered Dietitians, you can count on us for credible advice and practical meal planning so you don't have to stress about food anymore. You can achieve a healthy and joyous relationship with food and your body. Let's talk about what this can look like for you. CONTACT US.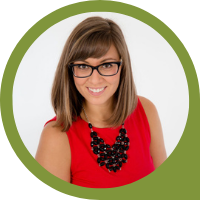 Shauna Kime
Registered Dietitian & Online Nutritionist - Weight Concerns, Women's Health, Diabetes & Meal Planning
The first thing you will notice about Shauna is her contagious optimism, energetic personality and zest. Shauna loves teaching and has a heart full of compassion and empathy for helping clients work through health concerns. Shauna specializes in healthy cooking, diabetes, cardiovascular health, weight concerns and womens health. Read more