Physical Activity in Youth (10-14 years)
Over half of Canada's youth are not active enough for healthy growth and development. We must teach youth about physical activity and their health and encourage them to do more.
Today, most youth know about Canada's Food Guide to Healthy Eating, they understand that smoking is bad for their health, and they take an active interest in the environment. It's time to make physical activity a priority too. The health of Canada's youth depends on it!
Additional evidence suggests that a lack of physical activity is dangerous to their health and can be a major contributor to weight gain and obesity. From 1981 to 1996 the prevalence of obesity tripled in both boys and girls.
It is important to develop physical activity habits in the younger years, because the health risks of inactivity in adulthood are severe.
Click the following for more reading about Physical Activity and Youth: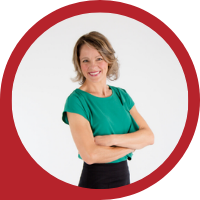 About Andrea Holwegner
CEO, Registered Dietitian, Counseling Practice Director & Professional Speaker
Andrea the «Chocoholic Nutritionist» is founder and CEO of Health Stand Nutrition Consulting Inc. since 2000. She is an online nutrition course creator, professional speaker and regular guest in the media. Andrea is the recipient of an award by the Dietitians of Canada: The Speaking of Food & Healthy Living Award for Excellence in Consumer Education....Read more