Phytochemicals
Phytochemicals – Super heroes in our food
By Andrea Holwegner, Health Stand Nutrition Consulting Inc.
Phytochemicals are healing components in plant based foods that have extraordinary health protective benefits. They have been linked with prevention and treatment of at least four of the leading causes of death: cancer, diabetes, heart disease, and hypertension. They are also associated with at reduced risk of arthritis, osteoporosis, digestive disorders, among other illnesses. The mechanism of how they work in the body is diverse. Many phytochemicals work as antioxidants to protect against damaging the cells of our body, while some enhance immune function, and others prevent plaque formation in the arteries or alter steps in cancer development. Vitamin A, C, E and beta-carotene are some of the most well known phytochemicals. These are all associated with a lowered risk of heart disease and cancer. There are thousands of other phytochemicals found in food that have potent effects on disease prevention. Here are some examples:
Lycopene in tomatoes can help prevent stomach, lung, and prostate cancer.
Organosulfurs in onions and garlic are anti-carcinogenic, and appear to lower cholesterol and blood pressure.
Isoflavonoids in tofu and other soy foods can reduce cholesterol levels and help lower the risk of cardiovascular disease.
Lutein and Zeaxanthin in spinach can decrease the risk of age-related macular degeneration of the eye.
Lignans found in flaxseeds may help prevent breast cancer.
Flavonoids found in fruits, vegetables, nuts, tea, and wine are being studies for their potent anti-inflammatory, antioxidant, antiviral, and anticancer effects. There are more than 4000 types of flavonoids so eat a wide range of plant based foods to get them all!
Glucosinolates found in cabbage, broccoli, cauliflower, brussels sprouts, turnips, and kale help to deactivate carcinogens.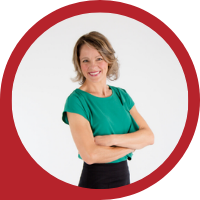 About Andrea Holwegner
CEO, Registered Dietitian, Counseling Practice Director & Professional Speaker
Andrea the «Chocoholic Nutritionist» is founder and CEO of Health Stand Nutrition Consulting Inc. since 2000. She is an online nutrition course creator, professional speaker and regular guest in the media. Andrea is the recipient of an award by the Dietitians of Canada: The Speaking of Food & Healthy Living Award for Excellence in Consumer Education....Read more