Pre-Workout Meals and Snacks
What To Eat Before A Workout
Struggling with energy during your workouts? Wondering if you need supplements or pre-workout drinks?


I asked the after-work regulars at my gym the question: "What did you eat before you came to workout?"
The answers were so varied! I heard: "a handful of nuts", "some chips", "a banana", "nothing", and the classic, "pre-workout supplement drink of course!"
Regardless if you are headed out for a short swim, long endurance run or hitting the gym for a workout, you need to understand what to eat before training.  Your pre-training nutrition is important to top up your energy and be the right quantity at the right time for the workout ahead.
Most of these gym goers I spoke to were at the gym to do strength training and/or use the cardio equipment. No one was actively training for a competition or a specific sporting event, but these were all people who came to the gym on a regular basis and work hard to see improvements in whatever area they are focusing on. I have also heard a lot of complaints from these people about poor energy in their workouts…
I started thinking that maybe it is time to make these workouts feel better!
First of all, if you already feel like everything is working well for you, then stop reading. Keep doing what you are doing. I am so glad you are feeling good!
If you are not, then here are a few simple tips.
How much water should we be drinking before a workout to ensure we are hydrated?
Drink fluids throughout your day and be sure to drink at least a half litre to a full litre (two to four cups) of fluid starting four hours before your workout. Showing up to a workout dehydrated might mean you will be fatigued and your heart rate unnecessaritly elevated during your workout.
Should you eat protein or carbohydrate rich foods before a workout?
Choose carbohydrate rich foods: Carbohydrates should supply the main part of your pre-training meal. Carbohydrates found in foods such as grains, cereals, breads, fruits and veggies are quick to digest, provide energy for your working muscles and top up your blood sugar.
Have a small amount of protein if eating 2-4 hours before training: In order to sustain energy and fullness if you have two to
four hours before a workout add a source of protein such as meat, poultry, seafood, nut butter, nuts, yogurt/milk, cottage cheese or eggs. Excessive amounts of protein is not ideal if you only have a short amount of time before your workout since protein is slow to digest and may feel heavy in your stomach or cause cramping or bloating.
What foods should you avoid before a workout?
Limit high-fat foods: Fat is very slow to digest and does not top up your muscle fuel. In your pre-training meal skip high-fat foods such as chocolate, chips, fries, greasy burgers, creamy or oily foods and large portions of nuts.
Watch high-fibre foods: While small amounts of fibre are generally well tolerated, be aware that fibre is slow to digest and may cause stomach upset during a workout without enough time to properly digest. (This is mostly common sense since I doubt eating bowl of bean based chili or a bran muffin would seem appealing before an intense workout!)
How soon before a workout should I eat or drink something?
There is very large individual tolerance about what, when and how much to eat before a workout.  Overall it is a bit of trial and error to see what works best for you.  The less time you have, the smaller the amount of food generally tolerated. In general, if you have two or more hours before exercising eat a high carbohydrate meal that is low in fat and has a small amount of protein. If you have less than an hour before your workout stick with a small snack that is mostly carbohydrate.
Have Pre-Workout Meal and Snack Strategies
Make sure you drink enough water during the day! Yes, drink water at work alongside your coffee. If you area dehydrated before you even start your workout, you will not get the most out of that gym session. Need some ideas? Check out this previous blog post: Hydration tips if you struggle to drink enough water
If you are an after-work or evening gym goer, you will likely need an afternoon snack of some sort so that you have energy to get you through to your workout. I recommend a more substantial snack if you have a few hours before the gym. Some examples could be: crackers and hummus, an apple and peanut butter, half a sandwich, or a muffin with a piece of cheese.
If you are feeling low energy or hungry heading to your workout, or if it has been more that 3 hours since you ate lunch or a partnered snack containing both carbs and protein, then grab a simple easy carbohydrate filled snack. Carbs have such a bad reputation in our culture, but they are necessary for good energy in your workouts! Carbohydrates will be digested and absorbed by your body quicker than protein or fats, which means they will top up the energy stores in your muscles in time to have a more powerful workout.
10 Quick Carbohydrate Filled Snacks:
A piece of fruit such as a banana or apple
Animal crackers or arrowroot cookies
A juice box
A simple chewy granola bar
Fruit snacks or Jujubes (Yes, I said jujubes as in the candy!)
Read more about the science of sugar here
Fig bars or Fig Newtons
Dried fruit such as raisins, mangoes or dried cranberries
Handful of roasted chickpeas or lentils
1/2 a PB & J sandwich
Handful of crackers or pretzels
What are some more sample meal ideas if I have 2 or more hours before training?
Smoothie with fruit, unsweetened juice and yogurt, milk or protein powder.
Hot/cold cereal, milk/yogurt and fruit.
Toast, banana, and peanut butter or nuts.
Toast, eggs and juice.
Sports bar and sports drink.
Sandwich with turkey/roast beef and veggies.
Pasta with tomato sauce and a small amount of meat, chicken or tofu.
Vegetable soup with crackers and cheese.
Cottage cheese and canned fruit with a low-fat muffin.
Pasta salad with light vinaigrette, chicken breast and veggies.
I like to have some fun with my pre-workout snack, and I hope you will too! We do not have to choose the "perfect" thing, but rather something that we like and that will give us an energy boost.
What is your favorite pre-workout meal or snack? Let us know in the comments below.
Listen to Andrea Holwegner's past radio program with Angela Kokott, host of Calgary Today:
Listen to Episode 55 part one here:  What to Eat Before a Workout
Listen to Episode 55 part two here:  What to Eat Before a Workout
Looking for more sports nutrition advice?
Check out these previous articles on our blog:
What to eat after a workout
3 Tips for improving body confidence
Runners diarrhea and other digestive issues during exercise
Contact us for sports nutrition help!
For more information about our Calgary nutrition counselling services and virtual nutrition coaching with our experienced Registered Dietitian team visit: NUTRITION COUNSELING or Contact Us.
Jana Spindler
Disordered Eating, Emotional Eating & Sports Nutrition
Fitness enthusiast and lover of all things food, Jana is passionate about helping her clients improve their relationship with food and their body. She is a strong, motivational leader. Jana also offers the balance of a warm, supportive coaching style to nudge her clients from their comfort zone while feeling safe and supported. She specializes in mental health, eating disorders, body image and sports nutrition.
...Read more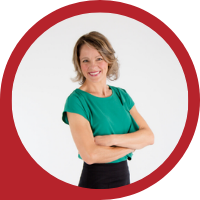 About Andrea Holwegner
CEO, Registered Dietitian, Counseling Practice Director & Professional Speaker
Andrea the «Chocoholic Nutritionist» is founder and CEO of Health Stand Nutrition Consulting Inc. since 2000. She is an online nutrition course creator, professional speaker and regular guest in the media. Andrea is the recipient of an award by the Dietitians of Canada: The Speaking of Food & Healthy Living Award for Excellence in Consumer Education....Read more