The Top Processed Foods to KEEP in Your Diet
Choosing the Best Processed Foods
Although processed food is often thought of as unhealthy, there are plenty of processed foods that not only make healthy eating easier but also offer excellent nutrition you can feel good about. Read on to learn more about the top processed foods to keep in your diet.
What is a processed food?
A processed food is simply the act of taking a simple food and altering it or manufacturing it slightly or significantly to add convenience, preserve it or change how something tastes.
What is the difference between processed and ultra-processed food?
I've always liked the way that the Brazilian Ministry of Health has categorized the broad selection of food choices available in their Dietary Guidelines for the Brazilian Population. Instead of thinking about getting more or less of specific nutrients or food groups, instead Brazilians are encouraged to think about how much of each of the three broad categories of food they are consuming.
The three broad categories of food include:
1. Natural or minimally processed foods
Natural and minimally processed foods are foods that have been altered only slightly but have no added salt, sugar or oil. Examples include eggs, fresh fruit, pre-washed salad, rice, grains that are ground into flour, milk that has been pasteurized, dried legumes; frozen vegetables, fresh or dried pasta, yogurt without sugar, unsalted nuts, natural nut butters, cooled or frozen meats and dried unsweetened fruit.
2. Processed foods
Processed foods are those that are natural or minimally processed foods but that have added ingredients such as salt, sugar or oil. Examples include cheese, pickles, canned fruit, canned legumes, canned stewed tomatoes, beef jerky, deli meat, canned fish and simple bread (made from flour, yeast, water and salt).
3. Ultra-processed foods
Ultra-processed foods may not be recognizable as a version of an original natural food and will have additives included for color, flavor, aroma, texture or ingredients added to extend the shelf life. Examples include cake mixes, frozen entrees, sweetened baked goods, sweetened breakfast cereals, cereal bars, candies, pop and diet pop.
What is the easiest way to identify a processed food from an ultra-processed food?
One easy way to think about it is to think about your great grandparents and if they would recognize the item as food. Also consider if they would easily be able to read and understand the ingredients on a label. Typically, a short list of ingredients using words you can pronounce means there is a greater chance the item is not an ultra-processed food.
What should I look for on a label?
It is far more effective to focus on your whole diet and selecting healthy foods rather than obsess about the nutrients and numbers on a label.
When you are looking at a product label the first thing to consider is which one of the three categories of food does your food item belong:
Natural or minimal processed food:  make this the foundation of your overall diet aiming for half your plate veggies with one-quarter plate of grains or starchy foods and one-quarter protein.
Processed food: assess if this food item has some positive nutrition benefits despite having some oil, sugar or salt added to the food. For example, the benefits of having canned black beans is that it offers a convenient, economical protein source for meal planning despite having some sodium added. Canned stewed tomatoes offer an awesome vegetable option in the winter months when fresh tomatoes are not as abundant and flavorful for making soup.
Ultra-processed food: no need to feel guilty if you have labelled your food choice an ultra-processed option as there is room for ALL foods in your diet. The key is eating these foods less often or in a smaller quantity. You can eat anything, just not everything, it is all about choices. Getting really clear on which ultra-processed foods you love the most is important so you can eat these mindfully and give up others that really don't spark the same amount of joy and make your taste buds sing.
Then depending on your health situation, you may explore other items on the food label relevant to your personal situation. For example, it may be helpful to compare the sodium levels in foods if you are watching your blood pressure or the trans and saturated fat levels of foods if you have high cholesterol levels.
What are some of the top processed foods choices to keep in your diet?
Canned legumes (beans, lentils, chickpeas)
Canned stewed tomatoes and tomato sauce, sun dried tomatoes
Cheese and yogurt
Whole grain bread and wraps, pizza dough balls
Fresh and dried pasta, couscous, barley
Canned fruit and applesauce, diced fruit cups
Sauerkraut, roasted red peppers and artichokes
Salsa
Canned tuna and salmon
High-fibre breakfast cereals and oatmeal – shredded wheat, or bran based, or 5 minute Steel Cut Oats
Whole grain crackers (such as Ryvita, Wasa, Finn Crisp, Mary's crackers)
No salt added ready to use chicken, beef or vegetable broth
Roasted chickpeas
Fresh tortillas – check your supermarket's deli section for these
Balsamic Vinegar reduction as a simple salad dressing
Powdered Peanut butter – try in smoothies, or oatmeal
Frozen vegetables or fruit
Simple snack bars with minimal ingredients, like Lara Bars
What is the bottom line?
Food should never be thought of as good or bad. There are no bad foods, only bad overall diets.
No foods are off limits entirely. Fill your plate with natural and minimally processed foods more often and minimize ultra-processed foods for your health (but you don't need to take it so far as to eliminate them all together). Remember that while shopping the outside aisles of the grocery store is certainly a good idea, the inside aisles of your grocery store also offers some good processed food choices where the benefit can outweigh the costs.
Looking for more information on eating sustainably and healthfully? Our Dietitians can help! 
If you have concerns about maintaining proper nutrition when choosing processed foods, seek guidance from one of our Registered Dietitians to ensure your eating plan is nutritionally balanced and tailored to your specific needs. We provide virtual and in-person nutrition counselling for your convenience.
As university-trained Registered Dietitians in Calgary and virtually online, you can count on us for credible advice and practical meal planning so you don't have to stress about food anymore. You can achieve a healthy and joyous relationship with food and your body. Let's talk about what this can look like for you. CONTACT US.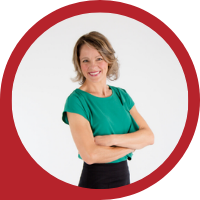 About Andrea Holwegner
CEO, Registered Dietitian, Counseling Practice Director & Professional Speaker
Andrea the «Chocolate Loving Nutritionist» is founder and CEO of Health Stand Nutrition Consulting Inc. since 2000. She is an online nutrition course creator, professional speaker and regular guest in the media. Andrea is the recipient of an award by the Dietitians of Canada: The Speaking of Food & Healthy Living Award for Excellence in Consumer Education....Read more