Are processed meats and red meat safe to eat?
There has been recent media hype regarding cancer risk and processed meats (like deli meat, sausage and bacon) as well as red meat (such as beef, pork and lamb).
If you enjoy red meat (as I do), be mindful of your portion sizes and mix up what you eat throughout the week. Include some plant-based proteins, poultry, fish and seafood for protein. If you love bacon, corned beef sandwiches, sausages or Hawaiian pizza, there is no need to remove these from your diet (just simply don't eat them every day).
Variety is the spice of life. There are no bad foods, only bad overall diets.
Read a summary of my interview with 660 News on this debate here.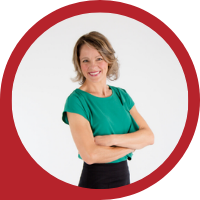 About Andrea Holwegner
CEO, Registered Dietitian, Counseling Practice Director & Professional Speaker
Andrea the «Chocoholic Nutritionist» is founder and CEO of Health Stand Nutrition Consulting Inc. since 2000. She is an online nutrition course creator, professional speaker and regular guest in the media. Andrea is the recipient of an award by the Dietitians of Canada: The Speaking of Food & Healthy Living Award for Excellence in Consumer Education....Read more