Spaghetti Squash
Spaghetti squash looks like spaghetti but tastes like squash. In this recipe it serves as both!
Makes 4 Servings
What you need:
1 spaghetti squash
Prepared tomato sauce
Parmesan cheese
Fresh ground pepper
How you prepare:
Cut squash in half lengthwise and clean out seeds. Place cut side down in microwave safe dish with 1/4 cup of water. Microwave 7-8 minutes on high, until tender (alternatively you can bake cut side down in the oven at 350F with 1/2 inch of water for about 45 minutes). Run fork over inside of squash to get spaghetti like strands. Scoop out spaghetti squash onto a plate. Top with prepared and heated tomato sauce, fresh ground pepper and a sprinkle of parmesan cheese. Enjoy!
Per serving:
Calories 57
Carbohydrates 13 g
Protein 1 g
Fat 2 g
Dietary Fiber 2 g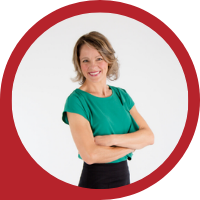 About Andrea Holwegner
CEO, Registered Dietitian, Counseling Practice Director & Professional Speaker
Andrea the «Chocolate Loving Nutritionist» is founder and CEO of Health Stand Nutrition Consulting Inc. since 2000. She is an online nutrition course creator, professional speaker and regular guest in the media. Andrea is the recipient of an award by the Dietitians of Canada: The Speaking of Food & Healthy Living Award for Excellence in Consumer Education....Read more