Sports Nutrition – Hydration Hype
Hydration Hype
Cool off with water for your summer sports
By Andrea Holwegner, Health Stand Nutrition Consulting Inc.
Why do we need water?
Makes up 70% of muscle & 50-60% of body weight
Digestion, absorption, & transport of nutrients
Elimination of waste products
Coolant for maintaining body temperature
Lubricate joints, eyes, & air passages
HOW MUCH?

WHEN?

2 cups (500 ml)

2 hrs. before exercise

½ -1 cup (125-250 ml)

15-20 min. intervals during exercise

Small volumes to restore body weight.
(Drink 3 cups per 1 lb. wt. lost)

Regular Intervals after exercise
Thirsty?
The thirst mechanism is blunted during exercise, therefore thirst is not your best indicator of your body's needs.
How do I know if I am well hydrated?
Amount and color of your urine (urine should be pale in color and you should urinate regularly through the day)
Ideally your weight should be the same before & after exercise
What happens to the body when you are dehydrated?
Increased Heart Rate
Cramps
Increased Body temperature
Fatigue & Sleepiness
Dizziness & Headache
Shortness of Breath
Decreased Muscular Strength
Slowed Reaction Time
Increased Perceived Exertion
Poor Concentration
All of the effects of dehydration will decrease your sports performance and make your activity less enjoyable – so drink up!
Should I Drink a Sports Drink?
Water is all that you need if high intensity exercise is <1 hour in length. However: keeping well hydrated is the central focus and sports drinks may help you to drink more because they taste good. If you will be doing exercise that elevates the heart rate continuously longer than 1 hour (eg. running, cycling etc.) a sports drink or an alternative source of carbohydrate is needed to keep your muscles fueled with energy.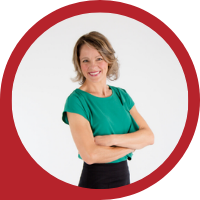 About Andrea Holwegner
CEO, Registered Dietitian, Counseling Practice Director & Professional Speaker
Andrea the «Chocolate Loving Nutritionist» is founder and CEO of Health Stand Nutrition Consulting Inc. since 2000. She is an online nutrition course creator, professional speaker and regular guest in the media. Andrea is the recipient of an award by the Dietitians of Canada: The Speaking of Food & Healthy Living Award for Excellence in Consumer Education....Read more