Strawberry and Cherry Bruschetta
A summer take on a traditional

bruschetta, with fresh fruit
What You Need
Strawberry and Cherry Bruschetta

Ingredients:
1 cup fresh cherries pitted and finely chopped

 

3 cups fresh strawberries, hulled and finely chopped

 

¼ cup fresh basil leaves minced

 

¼ cup fresh mint leaves minced

 

3 tbsp red onion finely chopped 

 

4 tsp balsamic vinegar 

 

1 fresh baguette sliced into 1-inch rounds 

 

2 tbsp olive oil 

 

Balsamic glaze for drizzling 

 

 
How to Make the

Strawberry and Cherry Bruschetta

Recipe
Preheat oven to 450 degrees F

 

 

In a large bowl combine cherries, strawberries, basil, mint, onion and vinegar. Set the bruschetta topping aside for 10-15 minutes so the flavours can develop. 

 

 

Brush one side of each piece of bread with oil and place the oil side down on a large cookie sheet. Bake for 5-7 minutes, watching closely, until golden. 

 

 

Spoon the bruschetta topping onto toasted bread. Drizzle each piece with some balsamic reduction, serve and enjoy!

 
If you tried this strawberry and cherry bruschetta  recipe, let us know your thoughts down below in the comments or tag us on Facebook and Instagram @healthstandnutrition! We'd love to see how it turned out for you!
Nutrients per serving:
342 Calories
25 g Carbohydrates
7 g Protein
8 g Fat
5 g Fibre 
Don't miss out on healthy new recipes or nutrition articles and sign up for our newsletter, today! 
Sound Bites is a weekly nutrition newsletter that goes out to thousands of subscribers. Written by our team of registered dietitians and nutrition experts, it includes articles, videos, tips and recipes.
As a special BONUS, we'll email you our popular '51 Healthy Snack Attacks' PDF.
Looking for more summer recipes to enjoy under the sun?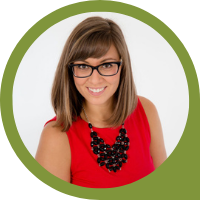 Shauna Kime
Registered Dietitian & Online Nutritionist - Weight Concerns, Women's Health, Diabetes & Meal Planning
The first thing you will notice about Shauna is her contagious optimism, energetic personality and zest. Shauna loves teaching and has a heart full of compassion and empathy for helping clients work through health concerns. Shauna specializes in healthy cooking, diabetes, cardiovascular health, weight concerns and womens health. Read more