Tasty, Healthy, and Simple Food Swaps for Diabetes
Pulses and vegetables help with diabetes prevention and better blood sugar control
November is Diabetes Awareness Month and since one in every three Canadians has diabetes or pre-diabetes, chances are you have family and friends who are directly affected.
The good news is that having diabetes doesn't mean that you need to eat boring food or toss out your favourite family recipes. You should be also be relieved to know that even if one member of your family has diabetes, there are many simple delicious food swaps that will work for everyone.
Here are two key strategies you need to know about for prevention of Type 2 diabetes and improving blood sugar control if you have diabetes.
Pulse Power
Pulses (edible dried seeds of legume crops) such as dried peas, beans, lentils and chickpeas are nutritional powerhouses high in protein (double that of quinoa!), complex carbohydrates, fibre, iron and more. Many people are surprised to know Canada is one of the world's largest producers of pulses. This is good news not only for health but also for the health of the planet given they enrich the soil and have a low carbon footprint.
A recent 2016 review by the Canadian Journal of Diabetes Research suggests pulses are low-glycemic, meaning they enter the blood stream slowly and can help improve overall blood sugar management. Pulses also lower blood cholesterol making them good for heart health. The protein and fibre in pulses also improves satiety which helps with weight management.
Swapping out three-quarters to one cup of pulses for starchy foods such as rice or potatoes has been shown in research to slow digestion and the release of sugar in the blood leading to better diabetes control.
Vegetable Benefit
It is no surprise that one of the most important ways to lower your risk of diabetes and improve blood sugar levels is to add more vegetables to your plate. Most vegetables are very low in calories, low in carbohydrates and are loaded with vitamins, minerals and fibre. The Canadian Diabetes Association suggests when planning a meal, choose as many vegetables as you can hold in both of your hands.
A 2014 article in the British Medical Journal looked at a variety of research and found that higher fruit and green leafy vegetable intake is associated with a significantly reduced risk of Type 2 diabetes. Other research suggests a diet higher in fruits and vegetables had a positive effect on blood sugar for those with diabetes and can help provide volume to help with appetite control for weight management.
At dinner, shrink the size of your meat, poultry and seafood to the size of your palm, reduce starchy foods (grains, potatoes and corn) to be the size of your fist and have two different types of vegetables that fill half your plate.
Food swaps and additions
Add double or triple the amount of pulses (such as kidney beans) to your favourite standard recipe for chili.
Blend half your mashed potatoes with steamed mashed cauliflower.
Make a giant crock pot of baked beans and freeze in individual or family-sized portions for a fast weekday meal you can serve with a tossed salad.
Roast potatoes with a large selection of vegetables such as green beans, asparagus, broccoli, cauliflower and more.
Swap whole or puréed lentils for half of your ground meat or poultry in your standard spaghetti sauce recipe.
Mix your spaghetti noodles with zucchini noodles (made with a vegetable spiralizer).
Toss canned black beans, split peas, lentils or chickpeas into salads and soups.
Go for hummus and black bean dips more often than creamy veggie dips.
Serve whole grain taco chips instead of potato chips with salsa that includes a can of black beans.
Take the global Pulse Pledge at pulsepledge.com and commit to eating pulses once per week for 10 weeks. Try Indian dal, Mexican tacos or Mediterranean soups or stews.
White Bean, Lentil and Kale Wraps
This delicious recipe by Melissa King (My Whole Food Life) from pulsepledge.com can be prepared in just 20 minutes.
Ingredients
For 4 Person(s)
For the Salad
2 cups (5 mL) cooked lentils
2 cups (5 mL) cooked white beans OR 1 can white beans drained and rinsed
4 leaves curly kale, stems removed, chopped and massaged
1/2 cup (120 mL) red onions, thinly sliced
2-3 Roma tomatoes, chopped
For the Dressing
1/2 cup (120 mL)tahini
Juice from 1 lemon
2 tsp (10 mL) maple syrup
sea salt to taste
water (if needed, to reach desired consistency)
4-5 soft tortilla wraps
Directions
Place all the salad ingredients in a large bowl. Mix well.
In a small bowl, add all the dressing ingredients. Mix well.
Pour dressing over salad and mix until everything is incorporated.
Spoon about 1 cup (250 mL) of the mixture onto each tortilla, wrap and serve.
Article originally appeared in the Calgary Herald Newspaper
For more suggestions on how to manage a Type 2 Diabetes diagnosis, check out our Health & Wellness Topics, or consider contacting us to begin a nutritional counselling program for even more ideas.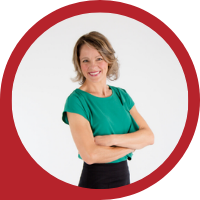 About Andrea Holwegner
CEO, Registered Dietitian, Counseling Practice Director & Professional Speaker
Andrea the «Chocoholic Nutritionist» is founder and CEO of Health Stand Nutrition Consulting Inc. since 2000. She is an online nutrition course creator, professional speaker and regular guest in the media. Andrea is the recipient of an award by the Dietitians of Canada: The Speaking of Food & Healthy Living Award for Excellence in Consumer Education....Read more